Introducing Bob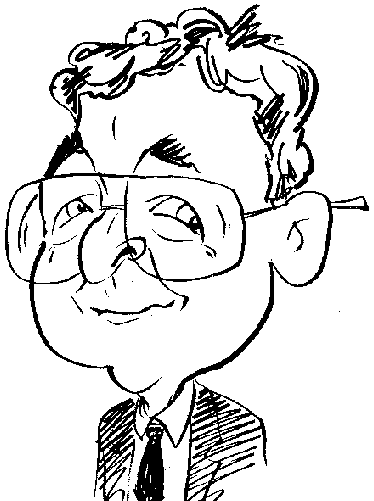 Review controls
Following a visit to a Christmas in July Toys event, I was re-united with one of the characters that caught my attention while there.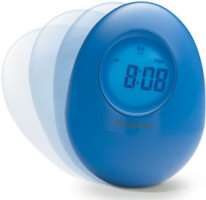 Recently I have been spending some time interacting with a character called Bob. I hasten to add that this particular Bob is not a re-incarnation of the Microsoft Bob originally launched back in 1995. Rather than Microsoft's failed attempt to persuade users to accept a different desktop, complete with a big yellow smiley face, for the then current Windows 3.1 and Windows 95 offerings (obviously Bill and Bob did not make an attractive double act), this new Bob is more Humpty Dumpty in concept.
As with the aforementioned Humpty Dumpty, Bob is egg shaped and has a certain propensity for being knocked over. However, unlike the nursery rhyme egg, Bob is constructed of far more durable material. This device does not require assistance from the king's horses and men but does offer a new face to the world when it regains its upright position. So just who or what is this Bob?
Designed by Brookstone, a producer of lifestyle gifts and gadgets for the whole family, Bob is a digital 5-in-1 clock. Along with the time, either in 12 or 24-hour format, Bob can display the temperature (Centigrade or Fahrenheit) and the full date as well as acting as an alarm or timer. To change between the various display modes, you need to give Bob a shove. The resulting rocking motion moves the display on to the next mode in the cycle. As well as changing the displayed data, a backlit colour will indicate the current mode for a few seconds.
Solidly constructed and slightly larger than a standard egg but definitely heavier at 200g, Bob is available in four different colours. You have a choice of silver, blue, orange and lime green. This multi-function clock is powered by three AAA batteries (not supplied) which slot into a compartment that is revealed by unscrewing Bob's base. Controls to select, adjust and set the various modes are positioned on Bob's back while the basic User Manual provides the necessary instructions to carry out these tasks.
Without wanting to sound too cruel, Bob took far more punishment with regards to knocks than should have been necessary. This was due to a failure of the rocking motion to always move to the next mode or in some cases cause a double change. Add to this that part of Sod's Law which decrees that whatever mode you want will generally be at the end of the cycle and you have the ingredients for a knock and frustration session. As a result, knocking Bob could become habit forming. Treat Bob as a gimmick and you won't go far wrong. Bob has been priced at £14.99.
http://www.brookstone.com/store/product.asp?product_code=556555&search_type=search&search_words=bob&prodtemp=t1&cm_re=Result*R1C2*T