Uncharted Islands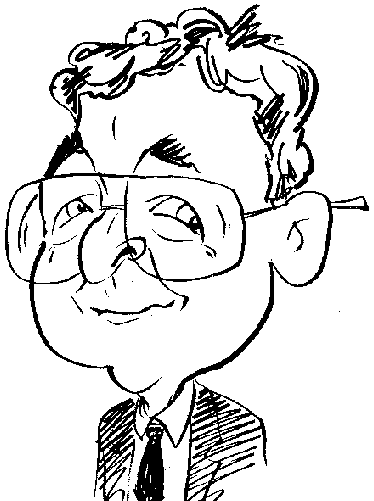 Review controls
While it might not have been your chosen destination, these Elysian Isles offer a variety of environments.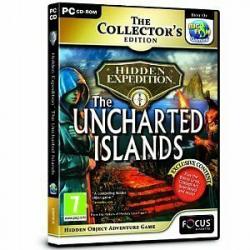 click image to enlarge
As part of the Hidden Expedition series, Floodlight Games has returned the player to the Devil's Triangle area with Uncharted Islands. This sequel offering feels a more rounded experience as you learn more about this strange environment.
Belonging to the Hidden Object Adventure genre, this game allows you to create profiles so that the progress of different players can be recorded as they battle the game's various challenges. Adjustments can be made to the volume levels used by background music, sound effects and ambience. There is a choice of full or wide screen viewing using a custom cursor. The actual game can be played in Casual or Expert mode providing different amounts of hints and rates of recharging
As with the original Devil's Triangle offering, arrival on this island is of the dramatic type as your glider crashes on this uncharted island chain. Fortunately you are greeted by Kathy who is only too willing to relate some of the history of the Elysian island and the danger it contains.
It all started back in 1539 when the island received a visit from a character called Gideon who was accompanied by his daughter Delia. Gideon has a secret journal that had belonged to Leonardo da Vinci. This journal contained instructions of how to build a Node to prolong life. However there was a side effect, as once activated, this Node made it impossible for anybody to leave the island. Matters were further complicated with the arrival of Undertow and his gang of pirates. Teaming up with Delia, Undertow set out to destroy the Node or so Delia thought. In fact Undertow planned to use the Node to rule the world. It is up to you to put matters right by thwarting Undertow and saving the world.
As you travel around the Elysian Isles, you will be faced by many challenges that include encountering various characters, solving puzzles and completing Hidden Object scenes. Assisting you with these tasks are various tools arranged across the bottom of the screen. Taking up a central position in this arrangement is a combination of tabs giving access to views of your inventory, items to find and objectives. To the left is a journal, with sections for entries, objectives and characters, plus a menu option that include access to a Strategy Guide. The rechargeable Hint feature sits on the right with a window that can show silhouettes of requested items in Hidden Object game mode.
The game's mouse cursor will change shape to indicate when it is over areas when different actions are possible. You will be advised when to move in for a closer look, pick up an item or travel in a particular direction to move to another scene. An outbreak of sparkles will indicate that a Hidden Object session is present. This form of game play will combine a scene with a list of items to find. Sometimes the list will feature a variety of items or it could involve a specific number of one type of object such as "those mother would never approve". There was also an occasion when you are required to work through several layers, discovering items as you dig, and sometimes using items collected earlier on a later layer.
The game features a number of puzzles. These mini games vary in style. You could find yourself opening gates with nanogram grids, rearranging pipes, playing tic-tac-toe, move blocks to open a door and placing chickens in order. With some puzzles I was almost tempted to use the available skip option.
Spread over four chapters, plus a bonus chapter, the game features well-drawn scenes with some animations. As well as the bonus chapter, the Collector's Edition of this title comes with a Strategy Guide, concept art, screensavers, wallpapers and soundtrack. I have seen this game available on eBay priced at £3.99. The game requires a 1.0 GHz processor with 1.0GB of RAM and 365MB of hard disk space running Windows XP and later.
Hidden Expedition 5 The Uncharted Islands Game (Collector's Edition) (PC CD-ROM) 5031366019325 | eBay