FixMeStick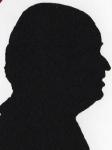 Review controls
Most viruses are clever and even though you can often delete them they remain in memory and to remove them from there is trickier. So perhaps the best way to remove them is when they are not active and that means outside of Windows.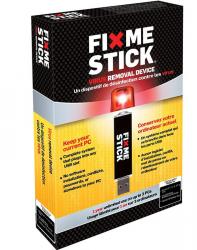 click image to enlarge
Assuming that your PC allows you to boot from a USB stick this device called FixMeStick may be able to help. In a perfect world place this stick in a USB port and it will update itself – so Ethernet or possibly Wi-Fi will need to be active. Then shut down your PC and then start up again this time you could see several options on a menu with FixMeStick as one of them follow the instructions to move this to the top and then this device should boot you into a Linux kernel that then can search out the item or items that have been giving you problems.
This is not an instant fix and the process could take several hours and you could even end up with a PC that will not even start again if the problem area was a vital Windows file.
FixMeStick cannot remove and or repair files it can only quarantine them.
While in a perfect world this can solve the problem it is probably only likely to identify it and then your Anti-Virus package can work to resolve the issue.
Perfect World is a phrase I used because not all PCs – especially older ones – do not have the ability to boot from USB. So perhaps before you purchase FixMeStick check in your BIOS to see if 'Boot from USB' is an option. If it is then you might be in the running, I would suggest you move 'Boot from USB' to the top choice, if no stick is found then your PC will still boot in the normal way, it is also possible that only one of your USB ports can be used to boot from, also while at the top of the list make sure no other USB sticks are left plugged in as they are often the cause of the initial infection.
So if you have managed to boot to FixMeStick let it get on and work and eventually it will produce a list of what it has found and you have a choice of accepting its results and these files will be quarantined. Now is the time to cross your fingers etc. will the PC boot into Windows if the answer is yes you will probably see a speed increase as all/most of the 'crud' is no longer being loaded. Your PC is now free for the moment of most of the nasties, I would suggest that you let you Anti Virus checker run a 'Full Scan' and yes this will take hours to complete. If it says all clear great you have been lucky now in future be more careful about you load.
However it is not always good news and unless you have a lot of knowledge – especially if Windows will not boot – you will probably need to take it to a specialist who can put clean versions of the quarantined files onto your PC and then do all the work like a 'Full Scan' and unless any physical harm has occurred you should be up and running.
A lot of more recent notebooks do not have Ethernet ports and I was not able to prove/disprove this device would work using Wi-Fi as the driver required may not be available to Linux. However it does update via Wi-Fi during the initial update inside Windows.
So perhaps be even more careful about what you allow to load and read the tick boxes about toolbars and the like they may just be adverts they may be far more.
FixMeStick is available from the link below for £59.99 with free delivery.