Making Protection Sense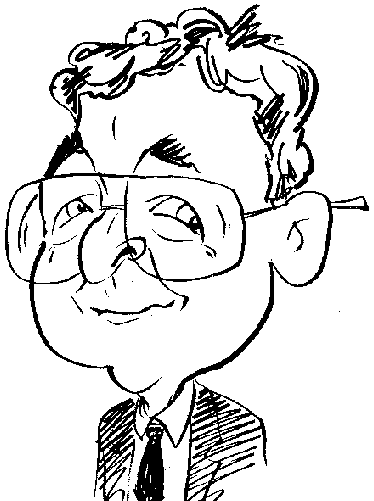 Review controls
Some of us reside in an environment that could be best referred to as one that is based on the Internet of Things (IoT) with interactive devices everywhere.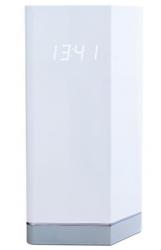 click image to enlarge
As more IoT devices arrive and are added to the equation, we are being encouraged to hand over control of our living environment to objects whose prime concern seems to be their ability to interact and communicate with each other. While not everybody might think that this delegation of responsibility makes sense (and I use the word deliberately), F-Secure has come up with a solution to allow users to regain some of the control that may make them more content with their current IoT situation.
This F-Secure solution combines elements of hardware and software in a product known as Sense which explains my earlier reference. F-Secure Sense offers a three-layer protection approach. Sense consists of a smart security router, secure app and a protective Cloud shield.
Central to the F-Secure Sense solution is the Smart router that has been designed in Finland. This router adopts an elongated, diamond shape that reaches up to a height of 218cm with an off-white and grey coating. Decorating the top of the router is a perforated triangular area of holes to ensure ventilation should not be a problem. Further ventilation is provided at the rear alongside input sockets and ports for various connections, Sandwiched between a USB 3.0 port and an DC power input socket are three RJ45 Ethernet ports for 10/100/1000 Mbps and a WAN port.
Concealed within the body of the router are four antennas. These antennas work in conjunction with the router's 1.0GHz Dual Core processor, 512MB of RAM and 1GB of Flash Memory as they deliver bandwidth of 2.4GHz and 5,0GHz. Bluetooth 4.0 and LE also forms part of the mix. Included in the box is a power lead with various types of plugs. You also get an Ethernet lead and a collection of documents that include a Quick Guide covering different languages.
To take full advantage of the F-Secure's Sense capabilities, you will need to download the F-Secure Sense app from the App Store or Google Play Store depending upon the make of your smartphone. This app will lead you through the process of creating a Sense network that will be protected by F-Secure. This process involves accepting terms and conditions plus agreeing whether to accept or not the sending of non-personalised usage data from the Sense router. It is possible that you could get various warnings regarding battery usage. There could also be a warning regarding "Avoid Poor Connections" or "Smart Network Switch" with an option to visit WiFi settings to make adjustments. Depending upon the device hosting the app, you could, as I did, ignore this warning and continue with the initial setting up of the hardware element of this product.
The app will need to be paired with the Sense router and step-by-step instructions are provided as to how to carry out this task, At one stage you will be asked to press a blue button on the rear of the Sense router. However, slightly confusingly, there are two possible buttons coloured a shade of blue on the rear of the router. Rather than the blue reset button, positioned below the power socket, which is NOT the one to press, you need to press an elongated button near the base of the unit. As part of the pairing process, a four digital code will be displayed on the router and this will need to be entered into an on-screen key pad.
The F-Secure Sense security band router will need to be connected to an existing modem router. This connection can be carried out either via WiFi or the supplied Ethernet cable. Separate routines are provided for links to the Internet via WiFi or Ethernet. A Sense network will be created with its own name and password. You can either accept the automatic suggestions or change them to whatever are the current offerings used by the modem router hosting your home network.
The F-Secure Sense app provides the means of making adjustments and gaining access to feedback from the Sense secure network. Dividing its functionality into three main sections, the app names these sections as Status, Devices and Settings. By default I generally seemed to start with the Status section. When visiting this section it will report on the current network's name, either the one with which it was allocated or the one it was changed to by the user. You will also be provided with the number of devices that fall under the protection of Sense. Information will be available regarding the number of threats that have been blocked by Sense. In the case of devices and blocked threats data, you can drill down to find relevant information about possible problem issues.
As you might expect the Devices section provides a list of all the different units that are under the umbrella protection offered by Sense. You can drill down through layers of information to a particular device and decide whether to block its Internet access or not. The third section, namely Settings, is found under the More heading. Covering a wide range of features, Settings allows you to adjust features that are categorised as Protection, Hardware or Network.
Sense will piggy-back its protection, from outside attacks, on a variety of devices within the home and when visiting the Cloud. Sense offers support for devices running iOS 9 and later plus those running Android 4.4 and later. It will also support WPA2 encryption. Not surprisingly, a Broadband Internet connection will be required. Currently Amazon UK has this product listed at £155.