Journey to Graywitch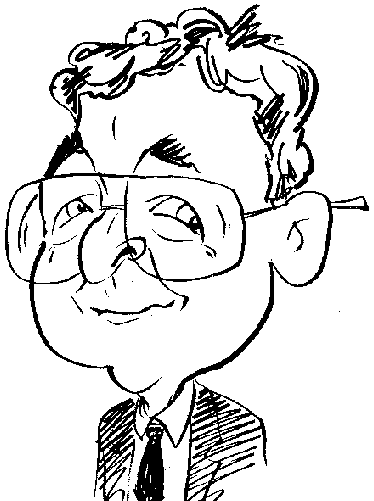 Review controls
Checking your ancestry can cause problems as this next game reveals.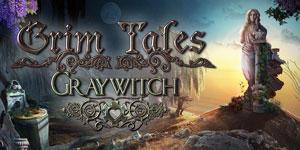 Grim Tales – Graywitch is a Hidden Object Adventure game developed by Elephant Games. I have been looking at the Collector's Edition of the game. With this version you get some bonus items to add extra value to the title.
Following an animated video sequence and advice to turn on sound for more atmospheric appreciation, you arrive at the game's main title screen which allows you to make various adjustments to the gaming environment and check out the bonus items. Along with creating profiles to record the progress of individual players, you can adjust the volume levels for music, effects, environment and the spoken dialogue used through the game. Other options include adjusting the gamma level, opting for a full or wide screen view mode, plus the use of a custom icons and special effects.
There us a choice of four levels of difficulty. Selecting Casual mode gives the fastest charging rate of the Hint feature and sparkles to indicate significant locations. Advanced mode has a slower Hint recharge rate and no sparkles. Hardcore mode has no sparkles or even a Hint feature. It even does away with the Skip option when tackling puzzles or mini-games. The final mode is that of Custom which allows the player to cherry pick and adjust from a selection of gaming options.
As mentioned this Collector's Edition of the game comes with a number of extra items. While most of these items, such as Music, Screensaver, Concept Art and Strategy Guide, can be accessed immediately, others only become available once the main game has been completed. Falling into this latter category are Archive, Secret Room and Bonus Chapter when you take on the monster behind the story of Graywitch.
This game casts you in the role of a young woman whose friend has disappeared while researching her family history. You receive a message from her which is suddenly interrupted, leaving you both puzzled and piqued as to what is happening. Naturally you want to help and so must follow your friend. It seems that the friend has been transported back in time and, in order to rescue her, you must also venture back in time and enter an environment that contains both modern aspects and areas more suited to times gone by with a touch of spiritual appearances and spells along with an Aura Magnifier device.
The Aura Magnifier is a device which can be used to detect and collect vital items that would otherwise be invisible to you in certain locations. Once collected by the Aura Magnifier, these items can be out to a useful purpose so that you can proceed in the game.
When exploring the Graywitch community, your mouse cursor will change shape to indicate when different actions are possible as you carry out a series of tasks. You can examine areas or objects, pick up items, move in specific directions and converse with other characters who respond with printed text and spoken dialogue delivered by voice actors.
Running across the bottom of the various scenes, depicting Graywitch, are the tools available to you. Taking up a central position is the Inventory of objects you have collected for future use in the game. Any object accompanied by a white dot will require an additional item before it can be used. To the left of the Inventory are short-cut icons for the rechargeable Hint feature and access to the Strategy Guide. A Map feature, allowing for quick transport between locations, is to the right of the Inventory.
Dotted throughout this game are a number of puzzles which vary in style and difficulty. Some puzzles require logic while other call for quick action and hand-eye coordination as you target specific runes. Depending upon the initial choice of difficulty, a Skip option does become available after a short period for puzzles that might prove too difficult.
Hidden Object game play in Graywitch makes use of a variety of styles as you need to locate items in order to receive the reward of a specific item. In some cases you need to identify objects by solving text clues or targeting items that fall into a category such as torture implements. Other examples of Hidden Object game play include finding pairs of items or a mixture of silhouettes and text. The successful completion of a Hidden Object scene brings the reward of a required item.
With well drawn scenes and dialogue delivered by voice actors who actually appeared interested in the task, there is little to complain about with this game. I certainly found Graywitch to be challenging. Despite several long sessions and reasonable use of the Strategy Guide, I never felt I was completely in charge. It was more a case of the game leading me, rather than the other way round. I downloaded my copy of the game from Gamehouse.com where it is available priced at $19.99. Game specifications call for a 1.6GHz processor with 1024MB of RAM and 1.04GB of hard disk space.
http://www.gamehouse.com/download-games/grim-tales-graywitch-collectors-edition