Find the White Lady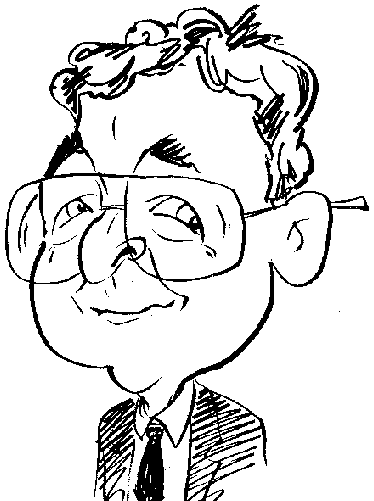 Review controls
It is a Grim Tale of a burning school and missing children.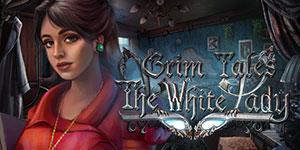 Grim Tale: The White Lady is a hidden object game that is available in Standard and Collector's Edition versions. I have been checking out the Collector's Edition of the Grim Tale The White Lady game. With this edition you get a number of bonus items with the main Hidden Object game.
The game's opening title screen provides access to the bonus items plus the ability to create profiles for those playing this offering of ghoulish mystery involving dark forces and the Evergreen Boarding School.
When creating named profiles for individual players, you can adjust slider bars to set the volume levels for music, sound effects, environment and spoken dialogue. Other settings for full or wide screen viewing with a custom cursor plus an adjustable graphics gamma level can be applied. Depending upon the player's skill level, there is a choice of four difficulty settings. For beginners there is the Casual option with fast Hint and Skip charging plus sparkles and other forms of help. The more experience player can select the Advanced level with slower charging and no helpful sparkles. Those considered to be expert can choose the appropriate level of hardcore that offers no help of any sort. There is also a Custom level allowing you to adjust all or any of the game's different features.
Earlier I mentioned that bonus items are bundled with this game. In most cases these bonus items are available immediately but there are some exceptions. While you have immediate access to wallpaper options, screen savers, music and concept art, which seems to confuse itself with the wallpaper offering, you will need to make appropriate progress to view various collectibles plus achievements and emblems. There is also a secret room and bonus chapter which become available once the main game has been completed.
Following an introductory video sequence, as a young boy and girl set out to enter and explore an old building, you enter the game as Annie Grey. You receive a phone call from your nephew, Brandon, whose son, Billy, has gone missing from his boarding School. after reporting seeing an apparition of a mysterious lady in white. You are asked to investigate Billy's disappearance. On arriving at the school , you are greeted by the building being on fire. I can not help but wonder whether the fire was started before or after the compulsory fire-drill that schools are meant to carry out.
Your full screen view of the various scenes awaiting you in the game feature an area across the bottom of the screen that contains various tools made available to you. Taking up the usual central position is an Inventory holding items collected at various stages. The Inventory generally remains concealed until it is brought into play by the mouse cursor entering its area. Positioned to the left of the Inventory are the chargeable Hint feature and a small bird icon that gives access to the game's Strategy Guide. To the right of the inventory is access to the achievements and emblems features plus the game's main menu.
Providing visual assistance is the mouse cursor which changes shape to indicate when different actions are possible. Included among the possible actions are those for picking up an item, zooming in for a closer look, directions in which you can move and selecting a character with whom to have a conversation and gain some information. While not immediately obvious, Evergreen is a mixed boarding school. You also discover that when Billy went missing he was in the company of his friend Sarah, As a result you have two anxious parent to cope with, Billy's dad, Brandon and Sarah's mum, Kate. Are you up to the challenge when faced by dark forces?
Spread over five chapters, the game leads you on a journey that takes in locations such as the School Porch, Secret Passage ( a must-have in any ghoulish story) and halls designated as School, Ancient and Mansion as you investigate the Lady in White and discover what happened to Billy and his friend, Sarah.
Providing assistance, or enticement might be a better description, is a ghostly figure in an old-fashion costume and distinctly eerie voice who appears at various intervals. You are face with the usual mixture of tasks, incentives, findings, puzzles plus conversations delivered in both printed and spoken dialogue formats, with the on-screen character displaying facial and body movement, and Hidden Object scenes.
More positive in its offer to provide help is the Hint feature delivered in the form of a Jack-in-the-Box with a skeleton doll. This feature will point towards a possible move or yet-to-be-located Hidden Object item from those remaining in the list. Any listed item coloured Red will require an additional action before it can be selected. From time to time the Hint feature will offer to take you direct to another location. You could also make use of a Map option that marks locations are those that are blocked, with or without a task and the player's current location.
Puzzle type mini games appear at regular intervals. They are varied in type and are generally challenging, Brief instructions are provide and there is a Skip option should a puzzle prove too difficult.
While trying to solve the mystery of the White Lady and rescue the missing children, you need to keep a look out for hidden emblems and morphing objects in order to open up access to the bonus content that is to be found in the Secret Room. You also need to earn achievements that will allow you to replay puzzles later in the game.
I downloaded by copy of Grim Tale: The White Lady Collector's Edition from Gamehouse.com where it is available priced at $19.99. The game requires a 1.6 GHz processor with1024 MB of RAM running Windows 7 and later.
http://www.gamehouse.com/download-games/grim-tales-the-white-lady-collectors-edition