Ekster Parliament Cardholder and Tracker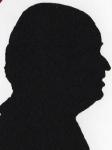 This is a small leather wallet with a push action that partially ejects up to six credit cards each to a slightly lesser extent so you can select the one you need at the checkout of hole in the wall easily, quickly, and more securely.

click image to enlarge
The wallet is 11x6x1.5cm and also has two additional pockets for things like an Oyster card on the opposite side to the main wallet so you can touch in without having to open the wallet, and as the shape is definitely weighted to one side so no chance of card problems as you know which side you are touching on the reader.
For those times when cash is still required notes can also be stored in this section, or indeed under an elasticated strap.
I was also sent their Tracker Card that can be 'rung' from your phone to help you find it on those occasions when you have lost it down the back of the sofa or in the pocket of a suit trousers or jacket. This for someone with multiple suits is a far quicker exercise than manual searches.
It is exactly the same size as a credit card so can fit in either side of the Ekster Parliament Cardholder.
The Tracker Card is voice activated you can even ask your Siri, Alexa or Google voice assistant to ring your wallet. It is charged via solar power and each charge is said to last two to three months.
If you purchase both the Parliament Cardholder and the Tracker Card together a discount is applied to the cost of the Tracker Card.
My Tracker Card came with no instructions but some searching on the Internet found what was required. Firstly turn Bluetooth on so it can find the card, next download an App called TrackR, once loaded create an account and select add a device, now select Works with TrackR and select Ekster Wallet name your wallet and then press the button on the face of the Ekster Tracker and you are linked.
It would have been far easier if a sheet of paper with those instructions had been included.
Looking at the Ekster site the wallet is available in seven subtle colours for $79 and if you buy the Tracker Card with the wallet you get the Tracker Card for $29 so $108 total cost a saving of $20 on the price if purchased separately.
https://ekster.com/products/parliament?variant=14713611092031