Investigating Mournful Loch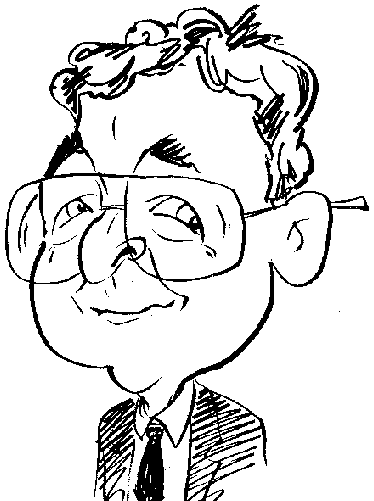 Review controls
There are ghostly figures about with a selection of puzzles and Hidden Object game play, as you tackle the mystery of Mournful Loch.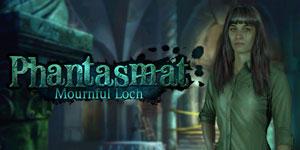 antasmat: Mournful Loch is a graphics Adventure and Hidden Object game. Published by Big Fish Games, this Eipik developed title attempts to put the player in the correct mood with a flashy opening video sequence and an appeal to turn up your system's volume level for the maximum effect. You can, from within the game, adjust various levels for music, sound effects, voice dialogue and the music used for cut-scenes. While making these volume adjustments, you can also opt to play the game in full-screen mode with pop-ups and a custom cursor.
I have been looking at the Collector's Edition of the game which provides a number of extra items. These additional items, consisting of a bonus chapter, puzzles, Hidden Object scenes, art, wallpaper, music, collectibles and achievements, are stored within a room divided into clearly marked and labelled areas. In some cases the content of these areas are available immediately but other areas require progress to be made in the main game before access is granted.
Before actually venturing into the game, you can create profiles for individual players. A choice of four levels of difficulty are available for use with the profiles. Easy level recharges the Hint and Skip features quickly with helpful glints and sparkles and no penalties for over-indulging in Hidden Object scene mis-clicking, plus helpful messages and a map showing areas of interest. Medium level is slower at recharging with fewer glints and sparkles plus a map that does not show areas of interest. There is also a penalty for mis-clicking but you do get helpful messages.
Hard level is even slower at recharging with no glints, sparkles or helpful messages. The game map does not show areas of interest and players will be penalised for mis-clicking in Hidden Object mode. Finally Custom level allows you to select from various features and adjust the effect they will have on the game.
Spread over six chapters, the game opens with the image of a skull that leads the player to an animated sequence at the start of an archaeological project that involves the Mournful Loch which the locals feel is haunted. As your character is rowed across the lake you are given the option of using a tutorial to help you get started as you are introduced to the different cursors used in this game. As your mouse cursor moves around the current scene, it will change shape to reflect its functionality. An arrow will indicate when it is possible to move to another location while a set of gears are displayed when an object can be used in some way. A hand cursor means an item can be picked up and a magnifying glass is used when an item can be examined. If a speech bubble cursor appears then a conversation can be carried out with one of the characters inhabiting this game. The dialogue is delivered in text format and by a voice actor with the on-screen character displaying realistic lip-synch movement.
An arrangement of the screen furniture is of a fairly standard appearance. The current well-drawn scene with animation takes over most of the screen. With this game relying a great deal on an atmospheric environment to create the designated mood, dimly lit areas and dark shadows all have their part to play. These features add to the difficulty of the game. Running across the bottom of the screen is an area housing shortcuts to features that include a task list, menu, guide facility, achievements and the rechargeable Hint features plus an inventory which can be locked in position for quick and easy access to its content.
Following what appears t be a low key opening as your character, an archaeologist intent on discovering why the local inhabitants have developed a fear of Mournful Loch, is being rowed towards her designation. Problems begin to mount as you are introduced to your email communicator and your boatman disappears. The row boat crashes and you are thrown ashore as the game begins in earnest.
As you might expect with an Adventure game, there is plenty of movement and back-tracking between locations. Often these visits will involve placing an item from the inventory and then replacing it with another item from the same location.
From time to time you will be presented with a puzzle. These puzzles are varied in type with brief instructions being displayed across the bottom of the screen. Options are available to reset the puzzle to its original position or quit the puzzle if it proves too difficult. Puzzles can be replayed from the Extras section on the main title screen. It order to replay a puzzle from this section, it must be completed or attempted, even if not completed, in the main game.
At irregular intervals you will encounter a Hidden Object scene which is usually indicated by an outbreak of sparkles. Rather than stick with one format of Hidden Object game play, Mournful Loch uses a mixture of formats spread over the 15 instances of this type of game play. Among the methods used are those that require you to look for text items, some of which need an additional action before selection plus searching for a particular type of object. Other methods used, call for objects to be found that will allow a story to proceed and required silhouettes located within a cluttered scene. In each case you will be rewarded with one of the objects found at the conclusion of the Hidden Object scene. Occasionally you will be offered the opportunity to switch to Match 3 game play instead of Hidden Object game play.
Partly due to the rather dark atmosphere of many scenes, this is not a game that I found particularly easy to master. I probably used the Hint feature far more than I usually do. Interludes involving climbing a wall plus loading and firing a canon helped a little to compensate for the ghostly sequences. I have to admit to deliberately failing some puzzles to gain additional clues as to how to complete these items latter from the Extras section.
I downloaded my copy of the game from Gamehouse.com where is it priced at $19.99. The game requires a 2.5GHz processor with 1024MB of RAM and 975MB of hard disk space running Windows 7 and later.
http://www.gamehouse.com/download-games/phantasmat-mournful-loch-collectors-edition