Multimedia Speaker System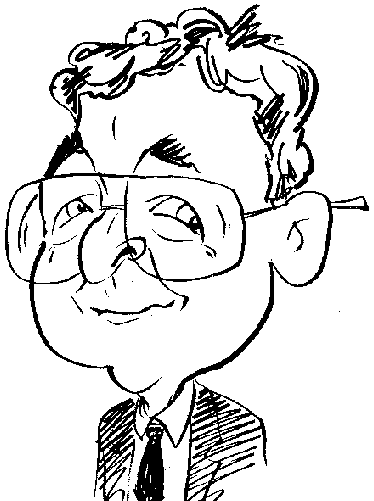 Review controls
Spreading its audio net wide, Edifier's latest speaker system can connect to a range of sources.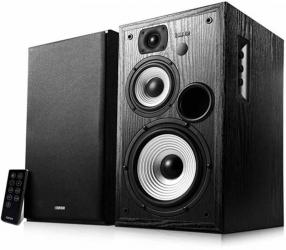 click image to enlarge
As sometimes happens, a model number gives very little away regarding the product's purpose. However it does give me the opportunity to explain that the R2730DB is a multimedia speaker system from the Edifier comprehensive range of audio products. This particular model consists of a pair of speaker units, a small remote control device and an assortment of leads for specific purposes plus a User Manual booklet.
Making up the supplied leads with my review sample are a three-pin power cable, dual RCA to dual RCA audio cable, 3.5mm jack plug to RCA audio cable and a fibre optical connecting cable. There is also a permanently attached lead to the active speaker which links to the passive speaker of this system. As well as the physical linked connectivity options, the R2730DB also supports Bluetooth but more on this aspect a little later.
With dimensions of 20 x 22 x 39cm (D x W x H), the pair of wooden box speakers are certainly substantial units you would not want to accidental kick especially in stocking feet. Both boxes are decked out in black with a removable cloth front plate for those who prefer the nude look. Each speaker unit contains various drivers. These drivers consist of a 6.5-inch (178mm) bass driver, 4-inch (166mm) mid range driver and a 0.75-inch (19mm) silk dome tweeter treble driver. In combination these drivers deliver a power output of RMS 14W x 2 (Treble) + 14W x 2 (Mid Range) + 40W x 2 (Bass) that adds up to 136W RMS.
Apart from a single connection port on the rear of the passive speaker for creating the link to the second speaker, all the controls and linking options are to be found on the active speaker. Located on the right side of the active speaker is a panel containing dial knobs for controlling treble, bass and master volume plus an indicator light. This light will emit a different colour to show when the input is from a Line 1 or 2, optical, Bluetooth or coaxial source. The rear of this speaker has an even larger metal panel. Along with an on/off toggle switch, this panel features the previously mentioned linking cable, power socket plus connections for colour-coded left / right Line 1 and 2, optical input, coaxial, speaker output and a sub output.
Allowing you to control the speaker system's output is the black lacquered remote control unit. This small device provides the user with nine buttons for switching between the five input options plus volume levels including mute and power. With appropriate physical leads for Line 1 and 2, optical and coaxial plus Bluetooth, it is a simple matter to switching between the input source options although you will find that you will need to restart the Bluetooth stream from whatever device is the provider when selecting this mode. I found that Bluetooth pairing was quick and straightforward although, in certain cases, you might need to supply the default key code of "0000".
Apart from possible complaints regarding the volume levels from neighbours and maybe some concerns over the size of the speaker units, I feel that many will be happy with the audio output from this speaker system. A quick online check regarding pricing for this speaker system reveals that Amazon.co.uk has it listed at £147.
Specifications-
Specifications
Power Output
RMS 14W x 2 (Treble) + 14W x 2 (mid-range) + 40W x 2 (bass)
Signal to ratio
85dBA
Frequency response
45Hz ~20KHz (+6dB)
Input sensitivity
Line 1: 700 mV + 50mV
Line 2: 500 mV + 50mV
Bluetooth OPT, Coaxial 350 mffs + 50mffs
Input Type
Bluetooth OPT, Coaxial RCA
Treble Unit
0.75 inch
Mid-range unit
4 inch
Bass unit
6.5 inch
http://www.edifier.com/int/en/speakers/r2730db-bluetooth-bookshelf