All-Round Bluetooth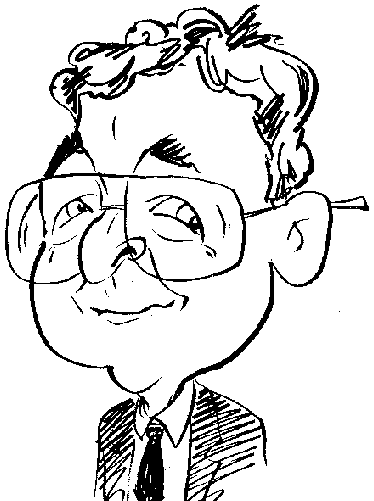 Review controls
It is cylindrical, comes in a choice of colours and provides a Bluetooth experience in the round and it has been developed by Edifier.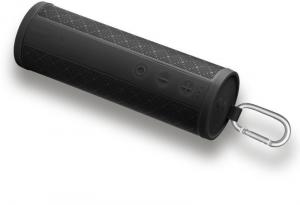 click image to enlarge
As part of the company's new generation of portable speakers, Edifier has developed its MP280 model. This is a Bluetooth speaker that also offers support for receiving input from an AUX source and SD card. The MP280 is cylindrical in shape and available in a choice of red (my review sample), blue or black;
The speaker has dimensions of 183 mm width and a diameter of 58 mm. While a little too bulky for just slipping into a pocket, even of the patch variety, and weighing 0.51 kg, the MP280 can still be regarded as portable. The speaker features a carbineer clip, at one end of the speaker, allowing the speaker to be attached to a belt or rucksack when being carried between locations.
At the opposite end of the speaker unit is a small compartment concealed by a rubber flap. This flap conceals connection sockets for micro and standard USB, micro SD card slot and an AUX option with a standard 3.5 mm jack socket. The reason there are two different USB ports is that they fulfil different purposes. While the micro USB port is used for the specific purpose of charging the speaker's built-in Lithium battery which is rated at up to 10 hours of continuous playback, the standard port works in the opposite direction. Rather than drawing in power, it delivers power as it can be used to charge your smartphone. A red light, positioned next to the micro USB port, will glow brightly during the charging process of the Lithium battery.
The metallic grille encasing most of the MP280 speaker's body is covered with an etched diamond pattern that some might find attractive but its main purpose is to deliver an audio path. Providing the control options for this Bluetooth speaker is a rubberised panel running along the body of the unit. Easily recognisable symbols (Plus, Minus and Circle) provide a range of functions depending upon whether a single press or press and hold action is performed. The circle can be used for Play / Pause / Display with the Minus sign providing Volume down / Previous track options and the Plus being used for Volume up / Next track. There are also indicator lights for power level, input source glowing green for line in, blue for Bluetooth and red for microSD plus NFC (Near Field Communicator) feature for touch and go pairing.
The Edifier MP280, as mentioned earlier, can receive its audio output from a variety of sources. With the relevant sources available, you can switch between them using one of the two buttons on the carbineer end of the speaker. Each press of this button will cycle to the next input option, when you select from Bluetooth, Aux or micro SD card, whether an audio source is connected or not. The second button is for turning the power on and off with a long press being required for both actions.
Along with playing music from a variety of sources, the Edifier MP280 can also act as a speakerphone. Incoming calls can be accepted or rejected using the circle button. At the conclusion of the call, Bluetooth music will be automatically restarted.
Due to the shape of the Edifier MP280 speaker and its reflective cone structure, the audio output will be delivered in 360 degrees for a better listening experience where you sit in relation to the speaker. Priced at £79.99, the Edifier MP280 arrives mounted in what could be regarded as a display case making it a good choice as a gift to others. Also included in the packaging is a micro-to-Standard USB lead, audio cable and concertina type User Guide.
Edifier MP280 Bluetooth Speaker

| | |
| --- | --- |
| Total Power Output | 2X4W |
| SNR | 80dBA |
| Input Sensitivity | 800+50mV |
| Frequency response | 75Hz-18kHz |
| Speaker Control Type | Button |
| Input Type | Micro SD card / Bluetooth / LINE IN |
| Power Supple | USB Drive |
| Weight | 0.51Kg |