Edifier Goes Portable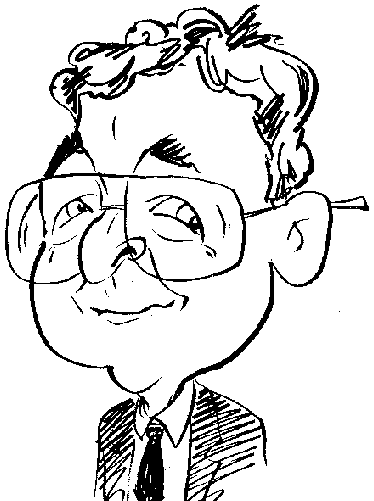 Review controls
Adding to its range of speakers, Edifier has delivered a Bluetooth portable speaker with microSD capability.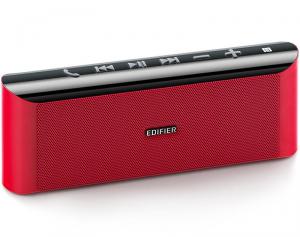 click image to enlarge
While headphones, of whatever variety, are an excellent means of listening to your favourite music when out and about, they are limited in being just a private personal listening tool. For those occasions when a group listening situation is called for, then headphones can be replaced with a portable speaker system such as the Edifier MP233 product which combines AUX, microSD and Bluetooth functionality in a device that has a stylish look to it and is portable.
Supplied in its own coffin-like box, the Edifier MP233 is a single Bluetooth unit that can provide audio delivery and telephone connection speakerphone options within a single unit. With dimensions of 182.5 x 70 x 36mm (W x H x D) and a weight of 346g, the MP233 is eminently portable. You even get a lanyard to help with portability although I would have preferred a small carry pouch to assist with this purpose. A pouch would help with keeping the speaker free from damage when being transported in a pocket or bag. Included in the box with the MP233 are a standard-to-micro USB lead and an audio cable with 3.5mm jack plugs at each end plus a mini booklet that acts as a User Guide.
Available in a choice of colours (bright yellow, bold red, cool blue, black or, as in the case of my review sample, Apple white), the MP233 has, as you might expect with an Edifier product, the distinctive shape of a squashed tube. Perforated speaker grills decorate the front and rear of the unit with the curved ends being constructed of solid plastic. The overall effect is stylish with a degree of visual appeal.
Arranged along the black, reflective top of the MP233 are the speaker's raised controls that are selectable by touch alone due to their 3D appearance. With clearly marked designs these controls cover phone functions, previous track, play/pause, next track, volume decrease, volume increase plus an NFC (Near Field Communication) receiver indicator. In some cases the functionality of these buttons will change depending upon whether a short or long press has been implemented at a given time.
Located on the rear of the unit, near the top, are the connections for micro USB, when charging the internal Lithium-ion battery, and a 3.5mm jack socket for use with an AUX device plus an on/off slider switch and a micro SD card clot. The MP233's built-in microphone for speakerphone duty is positioned on the front of the unit,
Next to the microphone is an indicator light which changes colour to reflect the current mode being used as the audio source. A green light appears for an AUX link, red for a microSD card and blue for Bluetooth. Multiple presses on the on/off switch allow you to rotate through the different sources to receive the audio stream required for current listening,
The MP233 packs twin 4.5W 48mm neodyminon drivers and a passive bass radiator that should be capable of providing the output to satisfy the environment of a small to medium size room. I was more than happy to sit back and listen to my collection of middle-of-the-road music in a variety of environments from a speaker than could deliver audio better than you might expect from its size.
Edifier has rated the MP233 battery as being capable of providing 12 hours of audio output. My tests fell just short of this figure. The speaker started to indicate a battery deficiency after 11 hours and 40 minutes.
The Edifier MP233 is currently priced at £49.95.
Edifier MP233 Bluetooth Speaker

| | |
| --- | --- |
| Power output | RMS 4.5W x2 |
| Signal to noise ratio | >80dBA |
| Input sensitivity | 900+50mV |
| Frequency range | 200Hz-20KHz |
| Power supply | Built-in Li-ion battery / 5V DC |
| Bass control | Yes |