Bluetooth Speaker System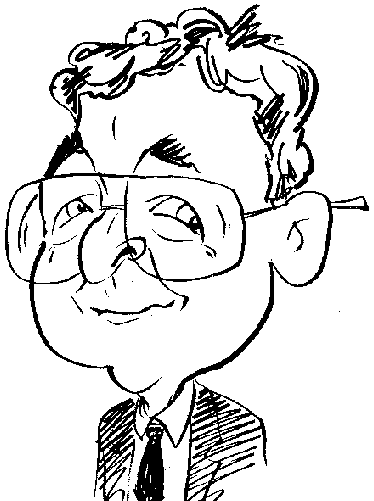 Review controls
Adding to its range of audio devices, Edifier has developed a speaker system with the model number of M1370BT.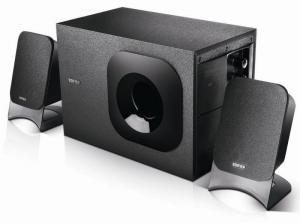 click image to enlarge
Since it was established in May 1996 in Beijing, China, Edifier has built up a well respected reputation for developing speaker units that have a distinctive quality with regards their appearance plus a range of headphones and music systems. While I have yet to check out any of the company's headphones or music systems, I have had the opportunity to try out a number of Edifier speaker units including the M1370BT which is the subject of this review.
The Edifier M1370BT is a 2:1 speaker system which supports Bluetooth aware audio sources. The M1370BT consists of a sub-woofer and two satellite speakers. Each of these units has its own permanently attached lead for either power or audio connection. Included in the box are a small User Guide booklet and a 3.5mm audio lead for connecting to those audio sources that do not support Bluetooth.
Acting as the central hub of this speaker system is the subwoofer. This block-shaped unit has dimensions of 164 x 192 x 278mm (W x H x D). Predominately matte black in colour, apart from a slightly raised silver Edifier logo and a lacquered circular funnel on the front of the unit, the subwoofer has a permanently attached 155cm power lead with 3-pin plug.
Arranged down the rear of the subwoofer are control knobs for audio volume and bass adjustment. There are also the left and right input sockets, coloured white and red respectively, for attaching the satellite speakers plus a 3.5mm jack socket for an AUX connection and an on/off power toggle switch. Depending upon the mode there will either be a red or blue light when power is provided.
Each matte black satellite speaker, with a material covered front panel, is mounted on a translucence stand that positions the actual output unit in a slightly upward direction. Attached to the rear of each satellite speaker is a 230cm lead with a colour coded plug. When attaching the satellite speakers to the subwoofer you need to match the colours of the leads with those used by the sockets so that the satellite speakers can be positioned correctly. The lengths of the various leads should ensure that you have plenty of scope with it comes to arranging this speaker system for your needs.
Driving the M1370BT subwoofer is a magnetically shielded 5-inch super bass driver that takes advantage of a front facing bass reflect port encased within firewood. Each of the satellite speakers houses a magnetically shielded 2¾-inch driver. Together these drivers can deliver an overall output of 18W.
In most cases providing the audio output for this speaker system will be via the Bluetooth route. Pairing of a device via Bluetooth to the speaker system follows the usual pattern. Your smartphone or tablet will locate the Edifier unit which will be identified by its model number. Pairing is quick and easy.
While the M1370BT provides the usual option, seen in other speaker systems, to attach a non-Bluetooth supporting device, such as an MP3 player or iPod, via an AUX connection using the supplied 3.5mm audio lead, Edifier has opted to handle this feature in a slightly different way. In the past I have come across speaker systems that allow you to have audio streams arriving from a Bluetooth and non-Bluetooth device simultaneously or give preference to the AUX stream over Bluetooth. The approach adopted by the M1370BT, however, comes down strongly in favour of audio delivered by Bluetooth.
This preference for Bluetooth is such that the mere presence of a paired device, even one that is not streaming content, will be enough to block any AUX connection. You will need to either power down the tablet/smartphone or tell it to forget the Bluetooth pairing to the Edifier unit before the audio from the AUX connection will emanate from the M1370BT. It is the first time I have come across such an arrangement.
The M1370BT delivers reasonable audio quality from either Bluetooth or AUX sources. This kit is probably best suited to a small home office rather than the living room. Currently this product is being listed at £32.60 on Amazon.co.uk.