Searching for Atlantis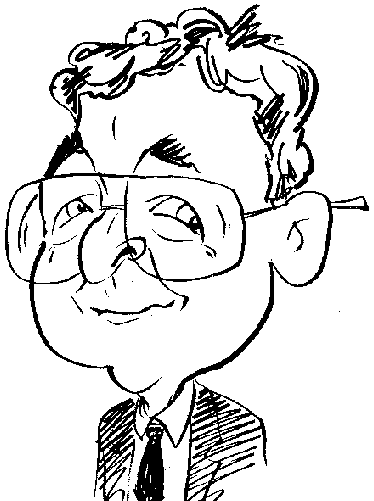 Review controls
If it is hidden then find it and you might end up at Atlantis.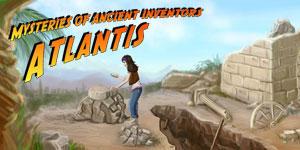 Developed by Domini Games, Mysteries of Ancient Inventors Atlantis is a Hidden Object game with a fair sprinkling of mini-game puzzles to help break up the steady diet of Hidden Object action. In this game you are cast in the role of a young woman archaeologist who, with the aid of her grandfather, sets out to discover the lost city of Atlantis and the mysteries this hot bed of inventors produced.
The game's opening title screen, which after all is the logical starting point, is displayed with comic book style graphics. Along with a picture of your character in her work clothes, this screen features a number of available shortcuts to various features such as Rank and Achievements earned during the game.
Further options include adjusting the volume levels for the music and sound effects. There is no spoken dialogue in the game. You can decide whether to play in full screen mode and whether to use a special cursor when searching various scenes.
A brief Help feature is available and individual Hidden Object scenes can be replayed once successfully tackled in the main game. Profiles can be set up for individual players to record their progress and decide whether the game should be played in either Relaxed or Timed mode. You can also use the Title screen as your means of exiting the game should the mood take you.
According to the legend on which this game is based, the city of Atlantis was the site of achievement and knowledge with a marvellous library containing many secrets that would benefit mankind. However, following a natural catastrophe, the city, and the island on which it was based, was swallowed up by the sea and its knowledge was lost to mankind. Fortunately not everything was lost as certain priests had moved some of the most important knowledge to another location. It is this location and knowledge that you will be searching for in this game.
Jumping forward in time to the present day, your character, in her first archaeological expedition, discovers a wooden box. The content of this box inspires your character to search for more clues to help locate the knowledge saved when Atlantic sank beneath the waves. This task will be carried out as you work through Hidden Object scenes and mini-game puzzles
While sticking with a similar general layout of the Hidden Object scenes, the game's developers have opted to go with different ways of displaying the objects to be found. Taking over most of the screen will be the area that will need to be searched. Unlike other Hidden Object titles, which tend to position the list of items to be found across the bottom of the screen, the items appear running down the right side of the screen. In some cases the list will be in text format consisting of miscellaneous items. Generally this list would not initial fit into the space. As each listed item is found then it will be replaced by another object. Only items in the list can be selected from the scene. You will also find that at least one item in the list will need to be paired with another item before it can be selected/ For example you will need to place a knife in a sheathe or combine a pestle with a mortar.
Rather than look for different items in a list you could be asked to search for a specific number of keys or compasses. Sometimes the objects to find will appear as silhouettes or you might find yourself in a darkened room with your cursor becoming a spotlight. Occasionally the rooms to be explored are linked enabling you to move between them once the correct item has been found. At the conclusion of each Hidden Object scene you will receive a score card showing your points' total.
As mentioned earlier, the Hidden Object sessions are intermixed with mini-game puzzles. These sessions include rearranging the sections of a map, identifying words in a word square, detecting the differences between two scenes and unjumble letters to create words. In some cases a Skip option allows the player to bypass a mini-game puzzle if it proves too difficult.
From time to time your character's grandfather will make an appearance as he offers advice, makes suggestions and gives encouragement. When he does appear, it is as a static figure positioned on the left of the scene. Grandfather's dialogue is in text format only and this appears alongside his figure.
As your character follows the clues, you will be led on a merry dance through various environments with tools, such as a Magic Mirror, are made available. This game should certainly provide many hours of challenging game play. The game requires a 1.6GHz processor with 1024MB of RAM and 139MB of hard disk space. Currently Gamehouse.com has this product listed at $9.99.
http://www.gamehouse.com/download-games/mysteries-of-ancient-inventors-atlantis