The Twins Return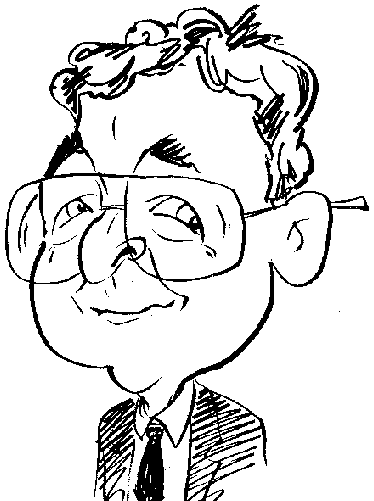 Review controls
With not one but two playing roles, can you solve the mystery of the death of a scientist?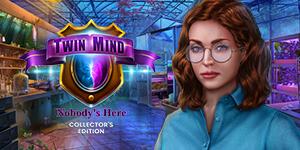 Domini Games has return to the world of their twin detectives for this next offering. Entitled Twin Mind – Nobody's Here Collector's Edition, this game opens as one of the twins, Randall Jones, is called into action to investigate the death of a well-known scientist who was discovered inside his locked lab. While general opinion regards the death as being accidental, a laboratory assistance believes it was murder and asks Randall to investigate further. As a result we have a game to stretch our playing abilities.
As usual with titles in the CE format, numerous bonus items are bundled with the main game. Some of these items, such as Wallpaper, Concept Art, Music plus various storage areas for Achievements and Collectibles can be accessed immediately. Other items, including Mini Game puzzles, Hidden Object game play and cut-scenes, can be replayed once they have been tackled in the main game. There is also a bonus chapter that only becomes unlocked once the main game has been completed.
As usual with Domini Games provide a full standard set of options to deliver the required gaming environment. Along with options to adjust various volume levels and view the action in full screen mode, you have a choice of selecting from four difficulty levels. Depending upon whether your choice is Casual, Advance, Hardcore or Custom, you could get a different rate for the charging of the Hint and Skip features plus indications regarding active zones and details displayed on a Map feature.
Starting the game in the role of Randall Jones, you are provided with space for an Inventory feature. This is used to store items collected during investigations. This Inventory is sandwiched on the left between a Shield showing a headshot of which of the twin detectives you are currently controlling with links to a Strategy Guide and Hint Feature on the right. As part of your initial investigation of the crime scene, a Journal, containing notes and task section, and a Map feature will be added to your available resources.
There is also a fly-out icon sitting on the left side of the screen. This icon will reveal how many of the different collectible items you have gathered during game play. These items are made up of ritual objects, research material and level access passes. The fly-out icon will glow whenever one of the different items is present in the current scene.
At various points during the game you will be switched between Randall and his twin sister Eleanor. You have no say over when this action will take place but the change over usually involves a phone call. The headshot mentioned earlier will change and the content of the Inventory will be different to reflect the possessions of the dominant twin.
The game features numerous touches we have come to identify as bearing the fingerprints of Domini Games. As you communicate with the game's fully animated characters, you sometimes can select from various responses with the choice affecting the flow of the story line. Depending upon the game's situation you could be advised to move to another location. This could occur with the appearance of an arrow pointing to a specific location, a Map appearing with the chosen location clearly marked or the appearance of an icon directing you to return to the previous location.
Whether faced by a mini game puzzle or Hidden Object action, you will be given a choice of have to proceed. In the case of the varied mini game puzzles, you could opt for Easy or Hard mode with the latter containing more features that will need to be manipulated. A Skip option is available if your choice of modes should prove too difficult. Hidden Object game play uses a variety of styles of presenting its challenge. There could contain text lists, combining drawings, doubled items and the like. If the different options are not to your taste then you have the chance to switch to Match 3 game play. I felt I was less inclined to switch to Match 3 action than with other Domini Games titles.
This game is certainly challenging and visually impressive. I felt that some of the voices used for the different characters could have been more expressive but this was a minor handicap. I downloaded my copy of the game from Gamehouse.com where it is priced at $19.99. The game is also available from Big Fish Games priced at £15.72. The game requires a 2.0 GHz processor with 1024MB of RAM running Windows 7 and later.
Twin Mind - Nobody's Here Collector's Edition | GameHouse
Twin Mind: Nobody's Here Collector's Edition > iPad, iPhone, Android, Mac & PC Game | Big Fish (bigfishgames.com)