Featuring Bloody Mary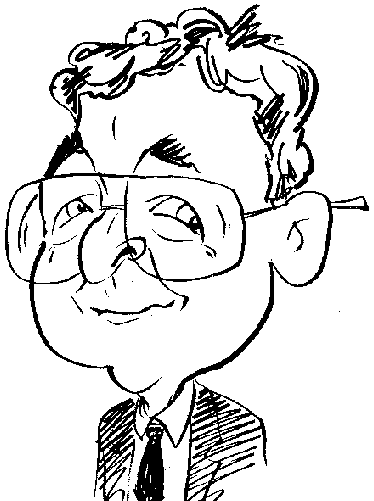 Review controls
Domini Games has been busy of late with yet another title involving a trapped spirit.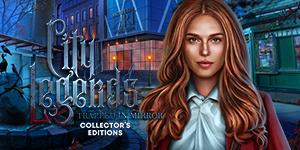 Forming part of the extensive catalogue of Domini Games' titles, City Legends - Trapped in Mirror Collector's Edition is a Hidden Object Adventure offering. In this game you are cast in the role of a successful author who had been handed a new publishing contract on the condition that your next book is finished quickly. Accepting the challenge, and having decided that the book will be about Bloody Mary, you enter the environment of City Legends - Trapped in Mirror Collector's Edition
Recently Domini Games seemed to have become fixated on a standard format for the content of its game offerings. The same set of game adjustment choices are available. You can create named profiles, with this name used being for a main character in the game, adjust volume and brightness settings plus turn on/off a custom cursor and special effects attributes. A choice of four levels of difficulty is available as you select from Casual, Advanced, Hardcore or Custom with different rates of Hint charging and the identification of active zones.
Supporting the product's main game and befitting its CE designation, this Domini offering bundles a full set of extra items. You can access Concept Art, Wallpaper, Achievements, Music, Writer's Desk, Office, Mirror Traps, Videos, Mini Games and Hidden Object scenes plus a bonus chapter. In some cases these offerings allow immediate access while others require you to have visited them in the main game or, as in the case of the bonus chapter, have completed the main game.
Rather than give the player a full set of tools with which to start one of its titles, Domini Games expects you to work for most of the available tools. You will need to explore the first couple of scenes to explore the first couple of scenes to find the tools you will need later. As you ride as a passenger in a chauffeur driven car, you can collect a Hint feature, Map, Journal with sections for Tasks, Notes and Diary, plus some items to populate the Inventory. These items will be added to the Strategy Guide and a fly-out button showing how many Utensils (15), Ghosts (15) and Bookmarks (70) collectibles you have gather during the game.
In your role as an author you need to research your chosen topic of Bloody Mary and where better to start than the local museum with its special exhibit on the subject. Your real quest then begins as Alice, your literary agent, is drawn into a Mirror World through a magical mirror and you will need to rescue her.
To aid you in the task you can make use of the tools collected earlier and use the items stored in the Inventory. Any item in the Inventory accompanied by a plus sign will require some work before it can be used. Additional assistance is provided by the mouse cursor which changes shape to indicate when a possible action can be carried out.
As part of your quest you will learn the story of Bloody Mary and the relevance of a mirror to her story. During this investigation you will meet other characters who appear in realistic animated format and are all too ready to communicate. Their dialogue will be delivered in spoken and printed text format as they add more flesh to the story.
All the familiar tasks seen in other Domini Games titles make an appearance as you need to mix elements to produce potions, open doors locked from the other side, unlock padlocks with sharp objects, make use of unusual objects for common tasks and tackle a fair number of mini game puzzles and Hidden Object game play. When deciding in which direction to move, the game offers three different way to indicate the appropriate direction. An arrow could appear, you could be advised to return to a previous scene or the map feature might suggest where to go to.
When tackling a mini game puzzle or Hidden Object scene, Domini Games likes to give you a choice of how to proceed. With mini game puzzles you can select Easy or Hard difficulty. The latter tends to make use of more elements as you carry out a specific task. When faced with a Hidden Object scene, you have the option to switch to Match 3 game play in order to fulfil a task.
With its combination of well-drawn scenes, animated cut-scenes and realistic appearing characters, this game is well up to the standard I have come to expect from Domini Games. I did feel, at times, that the story line was a little convoluted but this did not spoil my enjoyment of the game. You can download this game from Gamehouse.com where it is priced at $19.99 or Big Fish Games priced at £16.05. The game requires a 2.0 GHz processor with 1024MB of RAM and 1.32GB of hard disk space running Windows 7 and later.
City Legends - Trapped in Mirror Collector's Edition | GameHouse
City Legends: Trapped in Mirror Collector's Edition > iPad, iPhone, Android, Mac & PC Game | Big Fish (bigfishgames.com)