Dolce Gusto Movenza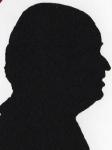 Review controls
Coffee Machines have always been popular with Gadgetspeak readers and none more so than those produced by Nescafe Krups. However it's been quite a few years since I could get my hands on one and they certainly have changed a lot.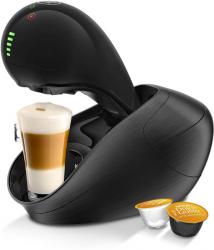 click image to enlarge
This unit is designed for the small home and is quite small in its worktop width, it is 16.5cm wide 32cm deep and 18cm tall when shut and 31cm tall when open and ready to use. This small size means that the water container is also quite small and it can take no more than two pints of water.
A 12 page colour Get Me Started Guide explains everything in images and text is very limited as each page caters for 13 languages however if you take it slowly and do not try to have your first drink from the box of six provided with the machine immediately all should be well.
My last review machine from Krups was six years ago and that was little different in operation to the very first machine I saw twelve years ago. Your choice was hot or cold dependant on drink and you made the size that suited you by flipping a lever when you had enough water. Now things are different and there is a scale of eight sizes marked by horizontal bars on the display and above this 'XL' which dispenses exactly a ½ pint measure.
Each capsule states the recommended number of horizontal bars from one for Expresso upwards.
The most useful thing in the small home is that they do various milk as well as coffee capsules and we all know that fresh milk has the potential to run out at the wrong time and the Krups capsules taste like real milk and not that terrible long life or powered stuff.
I seem to remember that a box of sixteen pods used to cost around £3 now the best I have seen in supermarkets is £4. If you like black coffee then that's 25p a cup however for those with a milk component that now cost 50p still far less than a coffee shop.
With your new machine there should be a voucher worth £10 (or 12 euros) in with it. If you order four boxes of pods at the Dolce-Gusto site a £15.96 order (assuming you choose the 16 pod boxes) you can then get free delivery and with the £10 off you pay a total of £5.96 that would reduce the cost to just over 8½p each for your first 70 pods – remember there are six in with it.
I say coffees but they do teas and other strange offerings a total of 42 different types some of which can only be purchased online.
The machine has a digital display but only the red or green LED and the graduated horizontal bars shows and once a drink is dispensed an orange pod – reminding you to remove it - shows between the other two LEDs red for hot and blue for cold.
Take five minutes to familiarise yourself with the controls and after rinsing the machine as shown by the diagrams now you can have your first coffee.
I mentioned the small reservoir for water, I found in my tests that if this ran out during the preparation of a drink you can refill it and dispensing of the current drink continues from where it got to.
With the huge range of pods there surely must be several you like, unless it's a really hot day I have never understood iced coffee or tea but the option for cold – over ice – is available. My tests were with the pods provided as well as well as the four boxes I purchased.
The Dolce Gusto Movenza is available from Amazon for £159.99 with free delivery.