Latitude 3470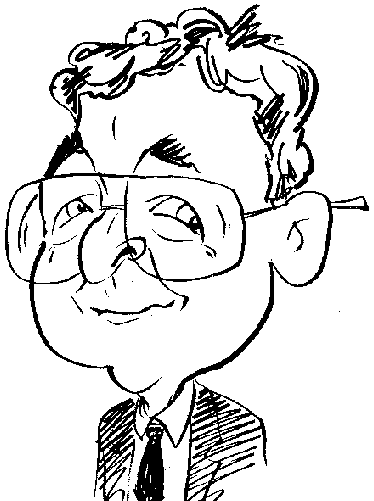 Review controls
The Latitude 3470 is a Dell laptop forming part of the 3000 series. This model has been designed for those users looking for a work machine that is reasonable priced.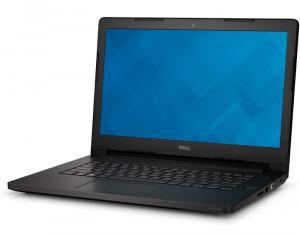 click image to enlarge
This Dell 14-inch laptop has an understated appearance. Black in colour, the only real embellished seen on the unit's casing is the appearance of a Dell logo on the top cover of the unit. Supplied with a two-piece power cord and battery pack, my review sample comes with an Intel Core i3 6100u CPU processor working in conjunction with an Intel HD Graphics 520 GPU. There is 4GB of DDR3 RAM. Storage is taken care of by a 500GB hard disk of which 451GB is available to the user once the Windows 10 operating system and various accessories have taken their fill of the storage space. You have a choice of Wi-Fi, Gigabit Ethernet and Bluetooth 4.0 for connectivity purposes.
Leaving the front and back edges, apart from the rear mounted battery unit, free from external options, Dell has made use of the left and right sides of the laptop to house various connection facilities. Starting from the rear, the left side of the laptop has connections for mains power, Gigabit Ethernet, HDMI port, a pair of USB 3.0 ports and a 3.5mm headphone jack socket.
Switching to the right side of the laptop, you will find a Kensington style security lock, VGA port, USB 2.0 port and an SD card reader slot. A little surprisingly, despite the mixture of USB 2.0 and 3.0 ports, all these particular ports use the same black insert. So these connections do not give an indication as to which type each port is capable of supporting.
Although, as already mentioned, the front edge does not have any connection ports, it does feature three LED lights. These lights will indicate various status issues. Working from right to left, the lights show battery status, hard drive activity and power status.
Opening the laptop reveals a 14-inch screen with a matte finish so reducing any reflection-like effect when different lighting conditions are encountered. The screen has a resolution of 1366 x 768 pixels. Not surprisingly, considering the budget targeted consumer market sector, the screen is not touch enabled. Image quality may not be outstanding with some colours a little on the dull side but it should be suitable for most office environment viewing tasks. Even watching movies was acceptable.
Taking over the lower half of this device is a rectangular shaped keyboard using large style keys which should appeal to most typists. Although I guess that some might find the minimal give of the key movement to be not to their taste. No dedicated number pad is included nor is there one integrated into the main area, so you are restricted to using the numbers running across the top of the main key area.
Positioned just below the keyboard is an area given over to a wrist rest facility. This area has a depth of 3.5-inches. Centrally mounted in the wrist rest area is a touchpad with left and right mouse button areas. While many users will be happy making use of the touchpad, you still have the option to commandeer the USB 2.0 port to host a wireless mouse if you prefer, as I do, that style of mouse control.
Located to the right of the main keyboard is a button flush to the laptop's body. This is the power button used to turn on the laptop when using either battery or mains power. The button is fairly responsive with a period of 23 seconds being used for housekeeping tasks before you arrive at the Windows 10 Pro desktop. Running my usual continuous video playing test to check on battery power, I was able to get four hours of use before a warning message appears stating battery capacity was down to 7 percent. I felt this timing was rather disappointing.
More suited to work than entertainment, the Latitude 3470 offers a reasonable array of features that should appeal to somebody working in an office. Currently the model under review has being priced at £349.
http://www.dell.com/uk/business/p/latitude-34x0-laptops/pd?oc=n001l347014emea&model_id=latitude-34x0-laptops