Restoring the Balance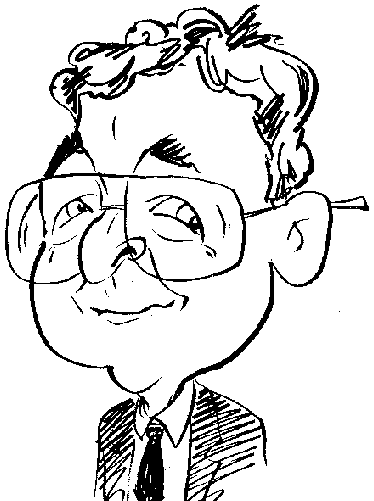 Review controls
Can you help restore the balance between two worlds when they collide?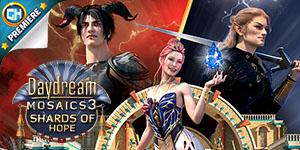 Usually when a nanogram game title arrives for review the product has been developed by Match Gems and belongs to its Fantasy series of offerings. But this is not the case with this next nanogram game product. Daydream Mosaics 3 - Shades of Hope, developed by Suricate Software, is the current title occupying my review attention.
While the game's developer might be different, the available set-up options follow the same generally pattern as those used by Match Gems. Along with the creation of profiles to record the progress of different players, you can adjust the volume levels used for music, ambient and sound effects. A choice of 12 different tile faces are available for the various colours used in this product plus options to have coloured number backgrounds with full screen viewing, a custom cursor and the ability to access story elements. Four game modes are available as you can select from Relaxed, Normal, Advanced or Freestyle giving varying degrees of difficulty to suit your skill level.
As mentioned, the game does possess an underlying story. Spread over five chapters, this story concerns the fragile balance that exists between twin worlds. When this balance is disturbed, which could cause the Azure world to freeze and the Crimson world to become a ball of fire, two individuals step forth to prevent the possible apocalypse. The two individuals are Juliette, a princess from the Azure world and Raven a young Crimsonian warrior. Their task will involve the rebuilding of forgotten ancient sanctuaries. You have the task of joining this mission by helping to deciphering over 100 nanogram puzzles.
With a six coloured palettes linked to distinct layers, the nanogram puzzles use the standard format of numeric clues arranged across the top and down the left side of the workspace grid. Each coloured layer can be tackled individually with switching between colours carried out either automatically or manually. These numbers indicate how many cells in a group will need to be filled in with the appropriate colour. When creating groups you will need to ensure that each one is separated from other groups within a row or column by a least one blank cell. In some cases a certain colour will only become accessible when enough progress has been made with the nanogram.
Unlike other nanogram games I have encountered, Daydream Mosaics 3 uses a slightly different method when displaying the individual templates uses for the various layers. These templates reduce the area of the main grid that will be used when deciding on the cells that could be filled in or not with the different colours. After some initially confusion, I found that this approach worked well when creating the various mosaics.
Each completed mosaic is rewarded with a firework display and a small number of gem stones that are added to your resources balance. As with some other Suricate Software titles, Daydream Mosaics 3 features a number of picturesque scenes that can be added to with a series of elements. The collected gems can be used to purchased these add-on elements as a background scene grows and is developed. Completed scenes then become available as a Wallpaper option.
Along with the useable Wallpaper scenes, this game will give you access, as the game progresses, to the on-going story chapters which can be viewed any number of times plus three types of mini games. Appearing at regular intervals, these mini games are categorised as Spot the Difference, Hidden Object scenes and Jigsaw puzzles. While Spot the Difference games follow the standard pattern on finding a set number of alterations, the Hidden Object games require you to find ten gems which constantly fade in and out of view. With the Jigsaw puzzles you have the option to select the puzzle to be made up of number of 24/54/96/150/216/247 pieces.
With its combination of nanogram mosaic creation, mini game diversions, scene building option and story line aspect, Daydream Mosaic 3 - Shades of Hope should provide many hours of game play and is well worth considering. Some might find the nanogram action to be slightly easier that other titles in the genre but its visual aspect more than makes up for this minor feature. I downloaded by copy of this game from Gamehouse.com where it is available priced at $9.99. The game requires a 1.2 GHz processor with 1024MB of RAM and 261MB of hard disk space running Windows 7 and later.