Crazy Talk 8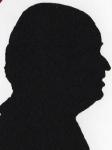 In the right hands this product can give you amazing results, it can create 3D images from photographs add cartoonish features and much more however it can also create lip sync to audio or voice so you can be there even when you are not.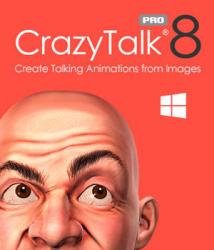 click image to enlarge
In my hands it created a reasonable 3D image of me from a forward facing head and shoulders shot and a selfie side on. You just click a number of points around your head to match eyes and mouth end of nose etc. and it does the rest. In total around five minutes from importing the images. This was only rough but the image was quite good.
Now the fun starts if you import music it can have you singing – not my speciality – but my lip sync was good and I sounded a lot better than in real life.
Of course you can add features like clothes, hats, glasses and in my case hair so even my friends no longer recognise me.
The tutorials are rather good and show you exactly how to do each step and until you 'save' you can step back to what you had before even if you run away with your imagination you can go back to the original 3D image that it created for you.
There are two versions Standard and Professional, a lot of what I am covering are in both versions, but if there is a particular feature you require check on their website to see which it is in.
Perhaps the main feature in the professional is 3D so if you want 3D working you need professional.
The puppetry feature may be cruel to some or a joke to others just use it with care after all some people are sensitive about their features.
I downloaded the professional version which took 18 minutes on a Wi-Fi connection and once the installation was completed I had 2GB less hard disc space.
As with a lot of recent software there is a trial version but it is rather limited and watermarked so it may or may not give you everything you require to make a buying decision.
Once you have this I think you will find it addictive and a full face and side view image from family and friends will soon have them asking for different hair styles and looks and that's only the men.
I tried it on a five year old Windows system and it ran fine without any noticeable delays. The minimum specifications are not that high. Their website lists requirements for both Windows and MAC.
If you have an earlier version there is an upgrade path and it is possible to turn 2D into 3D.
Something called Auto Motion is available and it is possible for your character to not only have lip sync to music but for it to also dance and this is the only way you would see me do either.
So with add on for accessories and even backgrounds you can be relaxing in a tropical scene with any extra cost.
Crazy Talk 8 Professional is available for $149 and the Standard version for $49.