New from Corel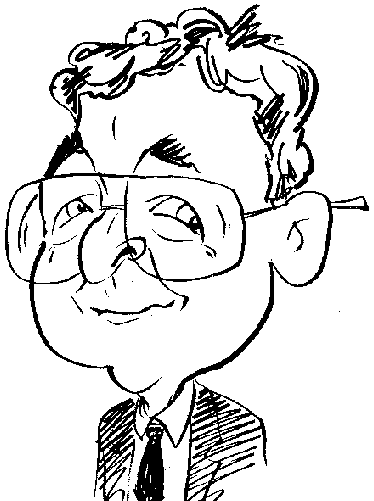 Review controls
Adding to its extensive portfolio of graphics products, Corel has introduced the world to its PhotoMirage offering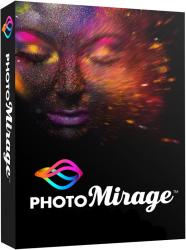 click image to enlarge
Designed to allow the user to bring photos to life with scroll-stopping animation, PhotoMirage software comes with the claim of being as "easy as 1-2-3" which certainly brought back memory of office software of old. But back to the present day with PhotoMirage which is aimed at photographers, artists and digital marketers.
It has to be admitted that PhotoMirage did not get off to the best of starts. Downloading, installing and firing up the software for its initial outing were tasks that were conducted trouble-free. That is until I attempted to get passed the Welcome screen that was overlaying the program's main interface. The Welcome overlay provided access to features such as "What's New" (with a new product), "Tutorials" and "Gallery".
While all useful options that could prove helpful later but my immediate concerns were to get to grips with the main interface. However, no matter how many mouse clicks were used, I was unable to get passed this Welcome overlay although I could see elements of the main interface hiding beneath this Welcome overlay. Fortunately the solution was immediately to hand as a press of the keyboard's Enter key removed the Welcome overlay and allows me access to the main program.
An "L-shaped" area, containing the available tools, sits alongside a display/work area into which you can drag or open the chosen image. PhotoMirage supports a range of image formats including JPEG, BMP, GIF, TIFF, PNG and RAW for importing and MP4, WMV and GDF for exporting images. An option is available to switch between colour schemes for this interface with the schemes designated as Midnight Black and Arctic Silver.
While not playing a specific role in the animation process delivered by PhotoMirage, this software does feature a Smart Photo Fix tool which can automatically adjust the brightness, saturation, sharpness and white balance of the current image. Other tools are available to select areas by applying motion arrows, which determine the direction of the animation that is being added to parts of the image. Anchor points can be set up along the outer edge of smaller areas that are to remain static. For larger areas that need to be isolated from animation, a mask overlay can be used and applied with a round or square brush. Further tools include Freehand selection, Crop and the use of Visibility Layers to see different aspects of the image.
Running across the bottom of the main interface screen is a control bar featuring a variety of options. A familiar Play button allows you to view the animated image in the Preview area previously occupied by the still image. An envelope icon provides a route to send the animated image to a contact. The email client needs to support the MAPI standard such as that provided by Microsoft Outlook. An Export option allows you to select from various presets or custom settings using the formats mentioned earlier. Appropriate icons are used to indicate that you can undo and redo the last action plus adjust the speed of the applied animation.
When display the image, various options are available. You can zoom in to 100% or zoom to fit so that the full image was visible. There is also a Pan option to choose a position of the image you want to view for further work as you make minor, or, in some cases, major changes to create the effect you want.
While not quite in the category of 1-2-3 of simplified use, PhotoMirage can add some interesting animated effects to your image to grab and hold the attention of viewers. With "beginners luck" I managed to create a kaliescope effect on my first attempt but have struggled since to recreate a similar effect. Care does need to be taken with the initial choice of image to animate. Corel does supply a selection of images, some of which are more suitable than others. You need to keep in mind that subtle adjustments, such as cloud movement or hair blowing in the wind, are best. Getting an image of a person or pet to dance a jig is beyond the scope of this product especially when in my hands.
Available in English and a selection of European languages, PhotoMirage is priced at £49.99. System requirements call for an Intel Core i4 or AMD 3.0GHz processor with 2GB of RAM and 500MG of hard disk space running Windows 7 and later.