PaintShop Pro 2021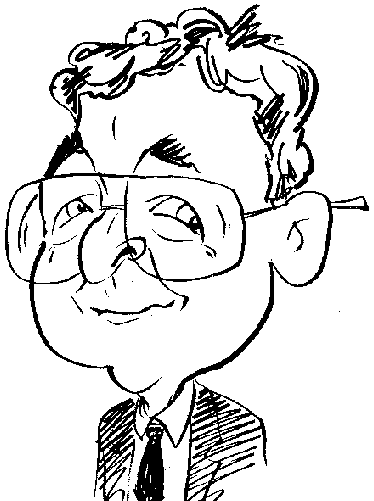 Review controls
During the ever-passing years, PaintShop Pro has undergone numerous make-overs. It would have taken somebody with the skill of a Nostradamus to get even close to how the original file conversion program would develop into today's graphics suite offering.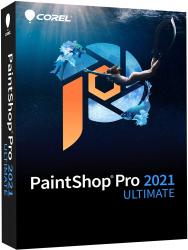 click image to enlarge
Now up to version 2021, the latest edition of PaintShop Pro is available as either the vanilla or ultimate offering. I have been looking at the top-of-the-range Ultimate product of PaintShop Pro 2021. This version of the graphics software comes with a collection of bonus items made up of Painter® Essentials™ 7, PhotoMirage™ Express and Corel AfterShot™ 3.
Following its current practice of presenting the user with both 32 and 64-bit offerings of the software, you can opt for installing either offering or both depending on your needs, Corel PaintShop Pro always seems to have a slowish start when first fired up. Version 2021 is no exception to this although subsequent loadings are much quicker.
Knowing users like to work in different ways for various tasks, Corel has designed this product to be adaptable to the user's needs. As part of the initial Welcome screen, you can view and access different workspaces designated as Photography, Essentials, Complete and Sea-to-Sky. You still have access to the different layouts of Home, Manage and Edit that have become a standard feature of PaintShop Pro over the last few years. Helping introduce you to the product's feature, the Home has options for Getting Started, What's New, Learn, Store and the previously mentioned choice of workspaces.
When selecting the Manage layout section, you are provided with the means to browse, organise and add tags, such as names and location details with the aid of a Map facility, to images for easy recognition. Fans of EXIF and IPTC data can still import this information. Linking with social media is another area covered by the Manage layout.
As you would expect from its title, Edit layout is the place for making adjustments to images. Included among the available tools are those for selecting different palettes for working with materials, colours and layouts. You can either work from your own ideas or make use of professionally designed templates that are supplied with the product.
With this latest version of the product, Corel has introduced its take on AI powered features with a number of new Artificial Intelligence-based enhancements to the staple PaintShop Pro offerings. These AI elements enhanced features to help speed up the editing process and add to the user's creative input. Using the AI influence helps when enlarging or zooming in on an image without adversely affecting visual quality and resolution. AI can also help when you want to remove artefacts and even restore details that might not be as clear as would wish.
The new AI Denoise feature has the facility to remove random variations in brightness and colour within a focused image while helping to clear up unwanted noise in order to produce an image that is crisper than the original sample. The AI enhanced Style Transfer allows you to replicate artistic styles to your images. AI tends to work better with some images than others so it is always better to experiment to achieve the results you want.
As mentioned earlier, this version of PaintShop Pro Ultimate 2021 comes with four different workspaces designed for specific types of task. The Photography workspace has been enhanced to allow access to the AI features and is compatible with touch and HD 4K devices. As their titles indicate, Essentials and Complete workspace are available for more general tasks.
New to the workspaces is the unusually named Sea-to-Sky offering. Here you are introduced to drones and underwater type photography using specific tools. With a side-by-side before and after view, you can select from tools that have been categorised as Corrective, Scenic, Low Light or Creative allowing you to experiment to your heart's content as you make adjustments and flip sections of the image vertically and horizontally.
It would not be a Corel Graphics product if you were not spoilt for choice with regards to useable content and PaintShop Pro 2021 is no exception. This latest version of the product comes with new brushes, colour palettes, gradients, patterns and picture tubes plus over 100 new backgrounds. And lets not forget the functionality and expertise offered by Painter Essentials 7, PhotoMirage Express and Corel AfterShot 3 that are bundled with the Ultimate package.
Over the years I have come to regard PaintShop Pro as an old friend and this latest version does nothing to spoil the relationship once I had made a few minor adjustments to my way of working. Corel PaintShop Pro Ultimate 2021 requires a system running an Intel Celeron or better processor with 4GB of RAM and 4GB of hard disk space on the Windows 7 and later platforms. Corel has priced this version of the product at £89.99. Checking online, at the time of publication it's available at a discount from Amazon for £79.60, including delivery.