Buffalo TeraStation TS5210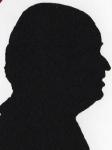 While a number of NAS units tend to require a good amount of knowledge to get them up and running correctly this is not the case with those produced by Buffalo, here I was sent a two bay offering that arrived pre populated with drives.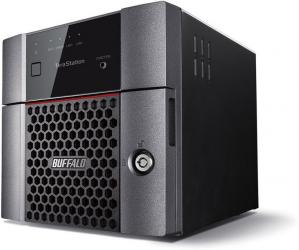 click image to enlarge
The Buffalo TeraStation TS5210 is a small NAS unit measuring 17x16x29cm, the last figure the depth is with cables inserted and weighs only 4.359kilos.
To set it up you need to download 'NAS Navigator' software from a link given in the Quick Start Guide. Connect the NAS to your router via Ethernet and connect a PC/Notebook to the NAS also via Ethernet. Once setup you can then dispense with the latter Ethernet cable and use Wi-Fi. Just make sure that all the PC/Notebooks on your LAN have the NAS Navigator software loaded, by default it will want to load on boot up but this can be changed but be warned that files stored on the NAS are only available after the NAS Navigator software is loaded.
This is of course vastly different from most NAS software that is just available as part of your Network but is probably harder to setup initially. However certain software and hardware that wants to live and work on networks may not work on the Buffalo NAS just because it works differently.
Most NAS units are left on all the time but if you turn it off for any reason expect at least a 150 second wait after switch on before it is found by the software and then another 30 seconds before you can move files to or from it. Should you need to shut it down first make sure no one on the network is currently accessing it and then press the on/off button for 5 seconds, a message will then appear in the LED display saying shutting down and this should be completed in 20 seconds.
The rear of the unit has the mains input (kettle style plug) at the top with a large 8cm fan outlet taking the centre are and towards the base two USB3 ports and a line of three Ethernet ports.
The sides have three pairs of two cuts for air flow. The top is clear, with four chunky 3cm round feet on the otherwise clear base.
This leaves the rounded front, the flat part is 10cm wide and the top 6cm of this is devoted to a line six LEDs, Power On, Info, Error, LAN1, LAN2, and LAN3. Below this is a 4x1.5cm LED display, to the left of the display is the on/off button and to the right of the display 'Display' button and below this a small round Function button.
The bottom 10cm of the front is a hinged door – opens right to left - that can be locked (two keys supplied) and behind this the two drive bays, for my review this was populated by two 2TB drives. The central area is a thick grill to also allow airflow.
Admittedly my review time was in winter but I rarely heard the fan apart from just after start up.
A NAS unit should not be about speed but about availability, however to give some context 28.5GB of files were copied from a PC to the NAS in less than seven minutes, in total this transfer involved 336 files in 33 folders.
With the provisos mentioned above this two unit NAS worked efficiently and I have no complains.
The Buffalo TeraStation TS5210 is available from the link below for £810.60 with two 4TB drives.
http://www.kikatek.com/P844845/TS5210DN0802-EU-Buffalo-TS-5210-HDD-8TB-2x4TB