Braven Ready Pro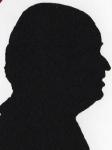 Braven do a range of speakers that do not object to getting wet, in fact they can even be waterproof. However the most important feature should not be that but the sound quality and here it is rather good from such a small enclosure.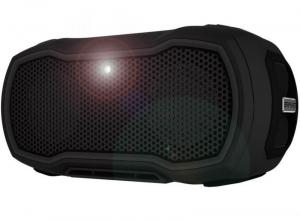 click image to enlarge
This wireless speaker from Braven measures 18x9x8cm and gives a sound that makes you think you are listening to a CD through good speakers rather than MP3 being streamed from a SmartPhone, and this was with the default settings out of the box. It weighs 810grams.
The Ready Pro is number two – smallest to largest - in a range of four outdoor speakers from Braven.
It has a 2600mAh battery which lasts for around 14 hours at a good volume level enough to fill the average room with sound. It can be voice controlled and of course you can make and receive phone calls while linked to your SmartPhone.
While tempted to test the theory that it floats I did not instead trusting Braven's claim. It is IP68 Waterproof and Dustproof again the latter not tested as during my test period there was little dust around, it did however get damp without problems and even sat by my bath during many a soak for me.
There are speakers all round it so the centre of the room is the place to place the Braven.
It comes with a strap to link to two solid mounts on it.
The top has the controls + and – on the left with a small microphone button between them and on/off and play on the right with a small Bluetooth button in between. The + and – buttons also allow you to skip forward and back a track.
While it has a built in torch and indeed is rated as shockproof and even has an GoPro action mount my use was mainly as what it is a decent set of speakers that make normal quality audio sound good quality audio and that is surely a great selling point.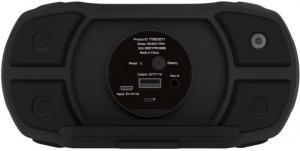 click image to enlarge
While this is sold as a Bluetooth unit it also has an Aux In socket which means that I could use my normal range of files from all Genres of music and speech which live on a small MP3 player they all sounded fine even the female voice files that are often hard to follow on some lesser units.
There is a rubber panel in the back that folds down to revel a reset button a charge state button (solid green when charged), below this a line of three connections micro USB to charge, USB to charge other devices like your SmartPhone and the already mentioned Aux In.
Not so long ago I had the pleasure to review an upright Braven Stryde speaker, the sound quality of this unit is even better.
There is a small 10x8cm folded sheet that covers all this and for me anyway joy of joys no 64 page safety guide. The folded instruction sheet as well the substantial carry strap and Micro USB to USB lead for charging all live in the base of the unit behind a slide open door.
Having a true all day battery means it can go with you and you get great sounds, part of my review period was while I was streaming Deezer at 320mbps and with the Braven Ready Pro the output sounded fine.
The Braven Ready Pro is available from the first link below for $149.99.
https://www.amazon.com/Braven-Wireless-Portable-Bluetooth-Waterproof/dp/B077KBDCJ9
https://www.braven.com/speakers/outdoor-series/braven-ready-pro.html