Sitting Comfortably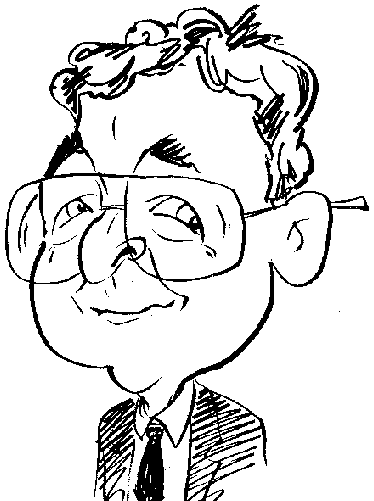 Review controls
Whether at work or at play, a comfortable position can help you perform to your best.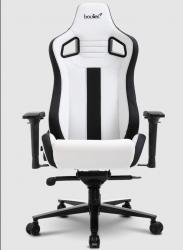 click image to enlarge
News has just reached me regarding the launch of a product from Boulies, the UK based premium office and gaming chair specialist. This announcement concerns the arrival of its latest series of ultra-comfortable chairs for both gaming and office use. Consisting of two series, these new offerings form the Elite Series, which is considered perfect for gaming and entertainment, and the award winning FIT Series.
The ELITE Series consists of chairs made from high-grade materials, improved ergonomics and an eccentric yet elegant design. These chairs have a specially designed backrest that conforms to the natural curvature of the spine so that the average body can rest comfortable without relying on a headrest or lumbar pillow.
ELITE Series chairs feature 8-way adjustable aluminium constructed armrests and new redesigned arm pads ensure that elbows are held comfortably in whatever position is desired. The user also gets a stepless backrest reclining control and multi tilt mechanism with height adjustment, rocking tilt switch (with lock function) and tilt tension adjustment, making the chairs ideal for all activities or even for relaxing or sleeping!
Anticipating a certain degree of unconscious movement by the user, the chairs use smooth rotating XL PU casters which are durable and wooden floor friendly, so it can be used with no fears of marks. The base of the chairs is an upgraded premium metal for extreme stability and strength. Each base is perfectly balanced and strong to bear most weights. For height control, a class 4 gas lift - which is the best class of gas hydraulics for stability and safety, including safety certifications such as BIFMA(by SGS) - is utilised to ensure people of all heights and sizes can use the chairs in comfort.
Available in multiple colour options, the ELITE Series have two material options - Ultraflex PU and water repellent fabric. The Ultraflex PU 'leather' is durable, soft, smooth, and comfortable. Partnered with a microfiber suede, like that used in sports cars, this perforated leather design allows the material to breathe and stay in pristine condition for as long as possible. Boulies has added a coating to the fabric to ensure it is water repellent for any little accidents that may occur.
The Boulies ELITE Series chairs are available in Ultraflex Polyurethane in Black, Blue and White and stylish water repellent fabric in Charcoal, Carolina Blue and Ash Grey from £289.99 (with £50 New Year discount currently live) from the Boulies UK website and from $279.99 (with $60 New Year discount currently live) on the U.S. Boulies website.
FIT Series chairs are aligned with the human body contour. They have an ergonomic design for full range protection of the spine with precision support. Instead of deliberately flexing the spine, it adjusts all the way to fit an individual's spine for the optimum seating posture. They are manufactured with Boulies polymer fabric that provides a high-level of comfort and unparalleled soft touch. This fabric is 10x more durable than regular fabric materials and keeps those using cool all day while working.
The chairs have an adjustable seat base can be moved forwards and backwards with the push of a button, enabling the chair to adapt to the shape of the legs, offering users of any height considerable freedom of movement. The integrated headrest can also be adjusted for improved ergonomic support for the head, neck, and shoulders by moving up, down or even rotated. Additionally, with three pre-set standard angles, the FIT series backrest is designed to easily adjust to the correct angle or switch between them as desired for perfect alignment with any body shape and contour while keeping safe. These chairs also feature adjustable 4D Armrest PU arm pads, allowing the armrest to be adjusted in 8-directions to fit the elbows perfectly.
The Boulies FIT Series chairs are available in Regular and Pro Fabric as well as Pro Nappa leather in colours such as Zebra, Grey, Black, Green and Brown on the Boulies UK website from £379.99, including a New Year £100 discount. They are also available on the U.S. Boulies website from $670 with a $100 discount.
Boulies test all chairs thoroughly to ensure they can stand the test of time. So confident is Boulies that it offers a 6-year warranty on all functionality portions of the chair, meaning users can sit comfortably for many years.