Blink Home Protection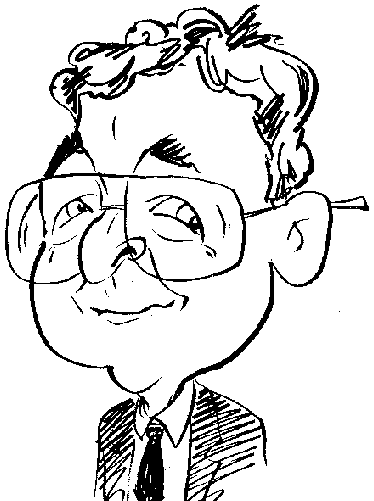 Review controls
With the tag line of Blink and you are home, this next product guards your home.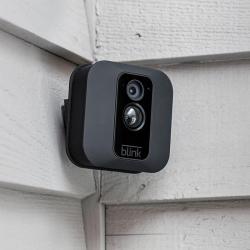 click image to enlarge
Having surrounded your home computer system, and the data it holds, with your preferred choice of antivirus and Internet protection software, you might have thought you were safe and secure from outside intrusions. But that is only part of the problem faced by many. No matter how many hours you spend in the virtual computer environment, there are still those excursions in the real world of bricks & mortar to consider. Just what is going on in your home when you are away. You might like to consider a Home Protection kit such as that developed by Blink, a company with expertise in the area of home security and HD video monitoring.
As is often the policy adopted by companies manufacturing Home Protection devices, the Blink system uses a building block approach based around a Sync Module. Starting small, as with the company's single camera kit, you can add features as the need, and your bank balance, allows. The single camera kit consists of a Sync module with a choice of two or three pin power plug for connecting to the mains via a USB lead, a camera unit with mounting kit and a pair of AA batteries. In addition you will need to download the Blink Home Monitor app from the App or Google Play store on to your mobile handset.
Setting up this basic equipment, with its monitoring, motion detection and visual alert facility, is straightforward as you create a free account (email and password required). At some stage you will need to verify this account, by accessing a supplied link, to activate it. You can then follow the instructions displayed by the app on your mobile device (Apple or Android).
While the Sync module, a small white box measuring 59 x 62 x 18 mm, will need to be tethered to a power source, the camera unit can be positioned anywhere that is convenient to suit the protected area's circumstances as it draws up to two years of use from the supplied batteries. I have to state that, as yet, I have not tested the two year battery life claim but have no reason to doubt Blink's word on this matter.
Incorporating the Blink system into my WiFi LAN proved to be quick and trouble free as relevant serial numbers were inserted. I do have one slight gripe due to the camera's serial number which is located in the enclosed battery compartment. You will need to make a note of it before inserting the batteries and closing the compartment.
By default the camera unit is initially set in disarmed mode which can display still and video clips but does not keep you informed remotely of any activity. You need to slide an icon switch to arm the camera so you are kept informed when motion is detected. Individual elements, such as the initial camera and those added subsequently can be given an appropriate name so that you can switch the focus between them. Dotted around the display viewable from a mobile device app are icons to view the various captured clips, camera settings, live video plus capture a video or thumbnail image.
Once armed, the camera will tag the clips sent to your storage folder with the date and time. Options are available to manually delete clips and tidy up storage by automatically remove clips when storage space becomes scarce.
Various adjustments can be made to the camera's settings. You can adjust features that include temperature, retrigger time, sensitivity, clip length, illuminator intensity and video quality. Motion detection and audio capture can be turned on/off as required plus a schedule can be set for the camera to spring into action.
I was impressed with the ease of set up and use of this device. Currently the kit as reviewed is listed at £125.99 on Amazon.co.uk with additional cameras costing £99.99 each.
Blink Camera

| | |
| --- | --- |
| Video | 720p H.264 encoding |
| Imaging | Full colour, auto white balance, auto exposure |
| Motion Detection | PIR based with adjustable sensitivity up to 20 feet |
| Battery Type | 2 AA Lithium batteries |
| Battery Level indication | Yes |
| Battery life | 2 years under normal operation |
| Night Vision | Visible white LED |
| Temperature sensor | Yes |
| Audio | Built-in microphone |
| Field of view | 110 degrees |
| Focus range | Fixed focus (2 feet to infinity) |
| Operation temperature | 32 degree to 95 degrees F |
| Dimensions | F71 x 71 x 30mm |
Blink Sync Module

| | |
| --- | --- |
| Power | 5V via USB micro connection |
| IP configuration | DHCP |
| Wireless | 2.4GHz 802.11n |
| Processor and Memory | Qualcomm-Atheros 9331, 32 MB memory |
| Operating temperature | 32 degrees to 104 degrees F |
| Dimensions | 62 x 59 x 18 mm |