Witches' Legacy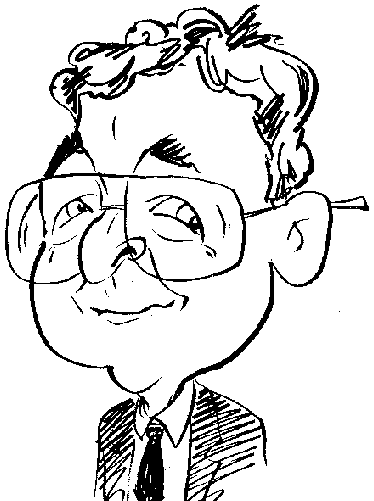 Review controls
When your sweetheart is kidnapped by cold-hearted twins, you must defeat the odds with the help of a ferret.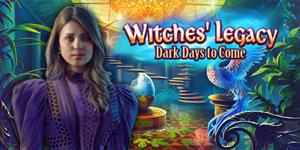 There are "Dark Days to Come" or so warns the subtitle of Witches Legacy. This Big Fish developed game belongs to the Hidden Object Adventure genre of game play. I have been looking at the Collector's Edition of the game which features a number of bonus items but more on these a little later.
As usual with games of this type, profiles can be created to record the progress made by individual players. Adjustments can be made to the volume levels applied to background music, environmental effects and voice dialogue. Other options include playing in full screen mode with or without the use of a custom cursor.
There are four levels of difficulty with this game. With Casual level there is no penalty for mis-clicking in Hidden Object game play. Both the Hint and Skip features will require 10 seconds to recharge while sparkles are used to indicate the presence of a Hidden Object scene, interactive areas and items plus the map feature will indicate appropriate locations for subsequent visits. Normal level is similar apart from an increase in Hint recharge to 20 seconds and Skip charging to 30 seconds. When selecting Hard level, most helpful features, such as sparkles, map locations, the Hint and Skip tools are disabled and a penalty is imposed for Hidden Object mis-clicking. The Custom level allows you to cherry pick from various options.
In this game you take on the role of Jack, whose sweetheart, Annabel, has been kidnapped by the ruthless Ice Twins. This act forms part of a plot to release evil which will destroy the human world. Your task is therefore threefold as you rescue Annabel, defeat the Ice Twins and save the world from its imminent destruction with help from Bertha, a friend of Annabel, who has the ability to transform herself into a ferret that can fetch and carry items, that might be out of reach, at your beck & call.
Rather than attempt to re-invent the wheel, the game's developers at EleFun Games have opted to stick with a fairly standard layout for the Adventure mode aspects of this offering. Running across the bottom of the screen are the various items of furniture that provide assistance to the user. Taking up a central position is the game's inventory. If any item is accompanied by a plus sign in the Inventory then some action will be required before it can be used.
On the left of the inventory are shortcut links to the game's main menu, puzzle book and a scroll detailing your current goal in the game. Later in the game, a map will be added once it has been located. Positioned on the right of the inventory are links to the Hint / Skip feature, a Strategy Guide and Bertha in her guise as a ferret As your cursor moves around the rest of the screen area, it will change shape to indicate when different actions are possible.
As various moments during the game, the screen size automatically change as the game continues on its merry way. These size changes could occur during action sequences or a conversational interlude. In the case of the latter, the dialogue is both spoken by a voice actor and will appear across the bottom of the screen. During these actions or conversational sessions, the screen will switch to a letterbox view or a squared picture of what is occurring. I found the size switching rather disconcerting and distracting.
As your character moves around the various areas, he will meet other inhabitants of this magical land where strange happen as the result of various objects coming into contact with each other. When not chatting to others, you need to be on the look out for morphing objects, mini games of various types such as recreating a picture, moving tiles, producing an identikit picture and even some hand-eye coordination, plus Hidden Object scenes.
Generally Hidden Object scenes follow the standard format of presenting the list of items in text format with a change of colour indicating when an additional action will be required before that item can be selected. In most cases, the Hidden Object scenes will contain an extra task bolted on to the end and there is always an option to switch to a game of matching pairs of card if that is more your style. Which ever method is used you will be rewarded with one of the listed items on the completion of the scene.
Witches Legacy – Dark Days to Come is not a game that has instant appeal but it does tend to grow on you as you make progress into this rather garish world with occasional interruptions as the next scene loads. These delays tend to get longer as you make progress. Spread over six chapters, this game takes you on a journey to various locations, including a sunken city, There is also a bonus chapter that becomes available when the main game is completed. Other Extras available from the main title screen include wallpaper, art gallery, screen savers and sound tracks plus a puzzle that requires items to be collected during the game.
Witches Legacy will certainly provide many hours of challenging game play. It can be purchased from sites such as Gamehouse.com for $19.99. The game requires a 1.6GHz processor with 1024MB of RAM and 2GB of hard disk space running Windows 7 and later.
http://www.gamehouse.com/download-games/witches-legacy-dark-days-to-come-collectors-edition