A Designer Monitor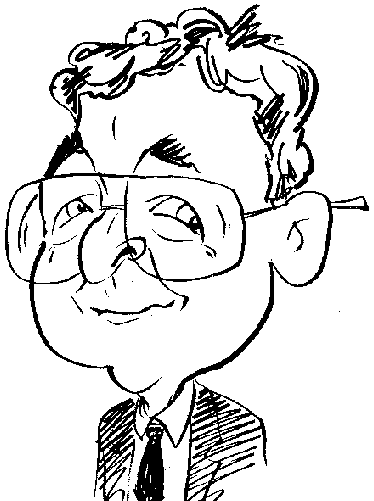 Review controls
Offering a wide range of viewing features is a monitor from BenQ aimed at designers.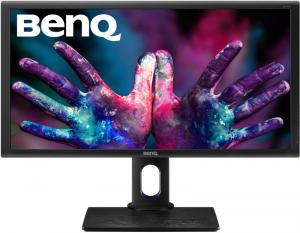 click image to enlarge
Delivering more than one billion colours, the BenQ PD2700Q product is a 27-inch monitor for use on either a Windows or Mac computer. This monitor is aimed specifically at the creative and designer fraternity as they take advantage of the product's range of viewing angles and display modes. My review is based on using the monitor running a Windows 7 computer.
The physical setting up of this monitor was relatively straightforward as the main unit, with permanently attached support arm, is attached to a base stand and locked with a twist. There is also a screw feature that proved a little trickier to get this element to make a connection to the appropriate hole. However a little perseverance did the trick.
On unpacking my review sample, I was surprised to discover that no leads, documentation or software CD were included with the monitor. While the lack of documentation was easily remedied by downloading a PDF copy of the User Manual from the BenQ US web site and the software from the BenQ UK web site, the lack of leads was more problematic. I had to embark on a treasure hunt for any leads that I might have available. The list of missing leads included those for power, appropriate video connection, audio and USB.
The PD2700Q product offers a visual IPS panel display area of 596.74 x 335.86 (H x V), giving a maximum resolution of 2560 x 1400 pixels with a typical brightness of 350 and a native contrast of 1000:1 or DCB (Dynamic Contrast Ratio) of 20M:1. With its LED back light the monitor is capable of displaying 1.07 billion colours while positioned in either landscape or portrait orientation. Other adjustment to the screen's display include the ability to swivel through 45 degrees left and right plus move between -5~20 degrees up and down, along with a height that can vary by as much as 130mm to suit viewing conditions.
All the various controls and connection options for this monitor are tucked away, out-of-sight, on the rear of the unit. Reading from left to right, and located on an overhanging ridge are connection sockets for minas power, HDMI, DisplayPort, Mini DisplayPort, headphone jack, upstream USB 2.0 port for connecting to a computer and a pair of downstream USB 2.0 ports for adding other devices. A Kensington lock feature is positioned further to the right of this arrangement while a hook for hanging a headphone set is located near the top of the displays support arm.
BenQ has opted to position the monitor's control feature in the lower left corner of the display's rear. I was a little surprised by this placement of controls as, like the majority of users, I am right handed and would have preferred a right sided location. A column of six buttons provide access to features that include power, menu, exit and three custom keys through the use of OSD (On Screen Display) menus. By default the custom keys are set for Brightness, Input and Picture Mode but these can be changed through the System menu to suit the needs of the user.
As well as its range of viewing angles and positions, this 2K monitor offers its user a choice of display modes that should appeal to designers and the more creative users. Depending upon the current project, users can switch between Darkroom, CAD/CAM and Animation mode. Selecting Darkroom mode will adjust the brightness and contrast of images. This should ensure that images have more clarity and sharpness by giving the optimum settings for tasks carried out during darken post-processing environments./
For those working in the area of CAD/CAM design then there is the appropriately named CAD/CAM mode. This particular mode has been developed to work alongside such products such as Pro/E, SOLIDWORK, AutoCAD and other CAD/CAM software solutions. CAD/CAM mode offers enhanced image contrast allowing for lines and shapes to stand out. Animation mode gives a choice of ten levels of brightness displays as details, that can sometimes be hidden in dark shadows are enhanced.
This monitor also supports a DualView mode. Two different images can be displayed side-by-side in order to carry out various tasks. Details of how to active this mode can be found in the User Manual.
With its range of features, including flicker-free technology and BenQ Low Blue Light feature to filter out harmful rays, the DP2700Q monitor is well worth considering especially by those in the area of creative design. Currently this model is listed by Amazon.co.uk priced at £334.00 but, by shopping, around you could purchase the product for less than £300.