BeHear NOW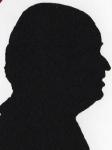 As we grow order most will notice that they have to say 'pardon' far more often and that people mumble far more – or at least we think that they do – however hearing loss is a factor everyone has to face so what if anything can be done. In my own case I have Tinnitus – a ringing in the ears – which makes discerning speech when several are speaking in the same room near impossible.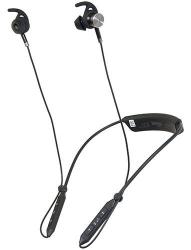 click image to enlarge
This is a set of Bluetooth earbuds but while they can be used quite successfully to listen to music I would not say that is there main purpose. Like most recent products they work with an App downloadable from either the iOS or Android store.
A simple hearing test conducted in the App will show/notify/horrify you of the amount of hearing loss you are suffering. I knew from friends I had some loss – apart from problems caused by my Tinnitus – but was amazed how much and the fact that my right ear was overall worst.
The test plays a sound through the earbuds to your left ear which you reduce until it is only just noticeable this is 500Hz range, then at 1 kHz, followed by 2 kHz, 4 kHz, 6 kHz and 8 kHz. This assessment is then carried out again this time for the right ear. Next a graph is produced showing a line, blue for left ear and another line, red for right ear. My left ear started just in the mild category going through moderate and into severe with the 8 kHz not heard at all. For the right ear I was only just short of moderate going quickly through moderate with only the tiniest amount heard at 8 kHz. It then changes the settings in the earbuds and once the unit has been turned off and on you notice a good improvement or I did anyway.
You wear the earbuds and people think you are listening to music – which you may or may not be, as this setting does not require your phone even to be turned on – you just hear more. When I first tested these I had the TV on in the next room something I could not hear from that distance without the earbuds and I could hear tennis balls being hit and landing yes it was during Wimbledon, remove the buds and silence ruled again apart from my Tinnitus that is.
There are several sizes of gels (buds) and accompanying fins so one should give you a good fit.
To anyone seeing you they see a set of wired earbuds as each gel is on a 45cm long flexible lead going behind the neck to a 9cm long curved piece that has the battery on/off button and that is why it looks like a corded headset but that is all. Around 26cm from the left bud is a three button control unit and the same on the right side and these have all the controls and more that you get with a normal set of earbuds.
The thicker piece that sits on the back of the neck also vibrates like your SmartPhone does to denote a call or message, strange when it first happens but it does mean the phone need not be close to your chest to feel it.
So while my hearing loss is moderate no one needs to know about it as this look just like a set of corded earbuds.
For anyone living with someone with hearing loss they also do something called HearLink (only 20 euros extra) if purchased with the BeHear NOW assistive hearing headset that plugs into your TV either with a 3.5mm lead or audio out leads both supplied so the level of the TV can be right for both of you.
While this does not cure my Tinnitus – currently no one has a cure – it does lessen it as I am no longer straining to hear. The App has settings for a number of situations including noisy places which for me were previously almost intolerable. These earbuds are ideal for those who wear glasses as no part of the bud touches the outside of the ear.
So far my testing has been indoors and in my garden, I now hear small bird song something I lost years ago. To come in the coming weeks the harder tests of noisy places and rooms with lots of people talking in I will then report back on success or not in a further piece.
For home and quiet area use this is an excellent product and for me anyway it really provides help.
Full details of BeHear NOW from the link below, it is currently available 249 (euros) around £224, or 269 (euros) around £240 with HearLink.