A Deadly Game of Cards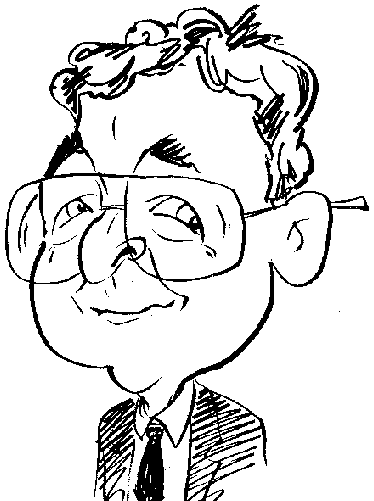 Review controls
When an old friend offers to help you find work, you should look before you leap.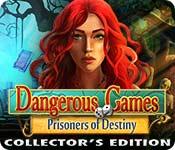 Developed by BLAM! Games, Dangerous Games : Prisoners of Destiny is a Hidden Object Adventure game that involves a magical world filled with puzzles, unusual situations and an occasional weird creature. I have been looking at the Collector's Edition of this title which comes with a number of bonus items. Some of these items, such as wallpaper, concept art and music, can be accessed immediately while other need you to complete or made sufficient progress in the main game. Into this category fall mini games, video, secret jigsaw puzzle and a bonus chapter. You also get a Strategy Guide and an Achievement display.
Profiles can be created for different players. The volume levels can be adjusted for music, sound effects and voice dialogue. There are also settings for full screen viewing and the use of a custom cursor. When playing the game there is a choice of four modes of difficulty. The easiest mode is that entitled Casual with a fast charging of the Hint and Skip features plus sparkles to identify active zones. Advanced mode takes longer to charge the Hint and Skip features but does not make use of sparkles. Hardcore mode also does not use sparkles and does away with the Hint and Skip features. You can cherry pick from available settings when selecting Custom mode.
Following a brief introductory video sequence, you enter the game as an unemployed resident of a large city, looking for work. You have been invited by your college friend Ben who advises you that work is available where he lives. So you make your way to Brownville. On arriving you quickly meet up with Ben, his wife Louise and Ben's boss Simon.
You are inveigled into playing a game of cards. However this is really a trap to entice you into a strange world. From here you will need to escape while, at the same time, rescuing your friends who, having made the trip with you, are also trapped. This is definitely a case of "one for all" because if anybody dies then nobody escapes from this world.
Assisting you in your tasks are various tools running across well-drawn scenes. Occupying a central position is an inventory holding the items you collect. Chevrons are provided to let you scroll through items when there is not enough room to show all at once. The inventory tucks itself out-of-sight when not required, leaving just its title tab to remind you of its presence. To the left of the inventory are links to a map offering instant transportation between locations, a journal recording important information and the current task. On the right side of the inventory are shortcuts for the Hint Feature, Strategy Guide and the Magic Cards which have an important role to play in this game.
Additional help is provided from three different quarters. The mouse cursor will change shape to indicate when certain actions, such as zoom, interact, collect and move, are available. Early in the game you will encounter a strange creature which, when presented with a toy doll, will change into a magic animal. Once you have given it a name, it will become your companion and carry out tasks for you. Also provided is a series of magic cards that, once activated, can be used to complete tasks.
From time-to-time you will encounter characters in this strange world. Generally these characters will have information to impart. Their dialogue will be delivered by a voice actor with the on-screen character, displayed in an overlaid window, showing some lip movement.
Hidden Object scenes are interspersed throughout the game. In each case the same format of combining a cluttered scene with a text list of objects is used. If an item in the list is coloured green then an additional action will be required before it can be located while items coloured yellow can be found immediately. One of the found items will be given as a reward for completing the scene.
Along with Hidden Object scenes, the game features various puzzles. While the style of the puzzles will vary in complexity, in most cases the appearance of the puzzle will be appropriate to its position in the game. Generally the task required will involve moving and swapping the position of objects.
Every so often there will be a cut-scene to help move the story line along. These cut-scenes make good use of animation with some special effects. The game did have one effect that I found annoying. Often when moving between locations, the screen will become partly blank. The tool arrangement across the bottom of the screen will remain visible, but everything else will disappear for a few seconds or so. This partial blanking of the screen occurs throughout the game and you just have to put up with it. Other than this I enjoyed playing this game.
I downloaded my copy of the game from Big Fish Games where it is priced at £10.80. The game requires a 1.6 GHz processor with 512MB of RAM and 1515MB of hard disk space running Windows XP and later.
Dangerous Games: Prisoners of Destiny Collector's Edition > iPad, iPhone, Android, Mac & PC Game | Big Fish (bigfishgames.com)