Accused of Piracy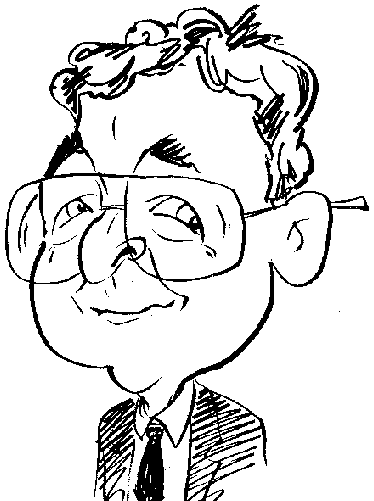 Review controls
Golden Trails 2, subtitled The Lost Legacy is a Hidden Object Adventure game. The Collector's Edition of this game is available as a download priced at £10.20 from Avenquest's GSP game catalogue.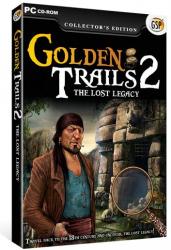 click image to enlarge
As you would expect with a Collector's Edition title, Golden Trails 2 comes with a number of bonus items are included with the standard game offering. You get various wallpapers, sound tracks, a shooting gallery module, information about the making of the game plus a bonus episode. However you must complete the main game before you have access to any of these items. The completion of the game also opens up the Trophies and Unlimited modes which include replaying scenes that contain over 2,000 hidden objects. A Strategy Guide is also provided and this can be accessed immediately should you need it.
Adjustments can be made to the volume levels for background music and sound effects including the use of a voice actor during some aspects of the game. Options are available to play in full screen mode with a custom cursor. There is no option to select from different difficulty levels as you take on the role of Henry Moore who sets out to discover why his grandfather has been arrested accused of piracy and sentenced to death. This journey will take you to various locations including England, Spain, Caribbean, South America and Maghreb in order to complete the quest.
The Adventure aspect of the game is rather limited as there is not really a choice over the path you need to take. This is pro-ordained as you visit each location in a precise order. Sometimes you might need to move between scenes in a location in order to find an implement that is required in the other scene but that is as far as you are allowed to wander. As a result the game cursor tends to remain that of a hand with a pointing finger. This took a little getting use to as I kept thinking it was pointing me towards an item I needed when it wasn't.
The game relies heavily on the Hidden Object aspect with numerous items to be found in each scene within a location. Running across the bottom of each scene is an area showing images of the objects to be located in the current scene. As each object is located it will be replaced by another until the list is totally depleted. Often the objects within the scene will be slightly different from the one in the display area. There might be a difference in size, the direction in which it faces or the aspect at which it is placed.
Some of the objects in the display area will have a different background colour to indicate that they might be concealed or maybe they will be transferred to the inventory once found. The small inventory sits alongside the display area. Items in the inventory will be required in a scene within the current location. Completing the arrangement of game furniture across the bottom of the screen is a map for travelling between locations (largely unused) and the Hint feature.
Unlike most other games of this genre, the Hint feature is not recharged in the normal fashion. You can earn additional hints by being quick off the mark and displaying your sharp-shooting skills by killing an occasional pirate who suddenly pops up in a scene. From time to time you will have the opportunity for more substantial shooting practice as you kill as many pirates while avoiding civilians in a set time period. This mass slaughter will not earn any extra hints but will reward you will lucky clovers that are required to open up a secret mission mode. Each scene will also contain lucky clover that can be collected. Information regarding your location, point's score, number of collected clovers and pirates killed will be displayed across the top of the screen along with access to the game Menu and Strategy Guide.
Each scene will contain a special hidden item that rewards you with points when located. There is also a concealed puzzle or mini-game which needs to be located in each scene. Such items are usually identified by a mini outbreak of sparkles. You need to click on the "?" in the top right corner of the puzzle screen to get basic instructions as to what is required to solve the puzzle. This Help screen will also offer to show you a possible solution to the puzzle. Generally the puzzles were challenging and appropriate to the game.
At the successful conclusion of each scene you will be shown a report. This will contain an image of the character in question along with a list of clues found and the thoughts of your character.
While the limited Adventure aspect does tend to cut down on the playing time with this game, this is more than counterbalanced by the Unlimited, secret mission and shooting gallery features. The game's developers have opted for a slight sepia look to the game's graphics and this tends to work well. I would have preferred for all the characters to have voice-over dialogue but this did not spoil my enjoyment of the game.
System requirements call for a 2.4GHz processor with 512MB of RAM and 4.2GB of hard disk space running Windows XP and later. This title is priced at £10.20 for the download version.
http://www.gspgames.co.uk/games/golden-trails-2-the-lost-legacy-collectors-edition-500240