Bear Captures Bride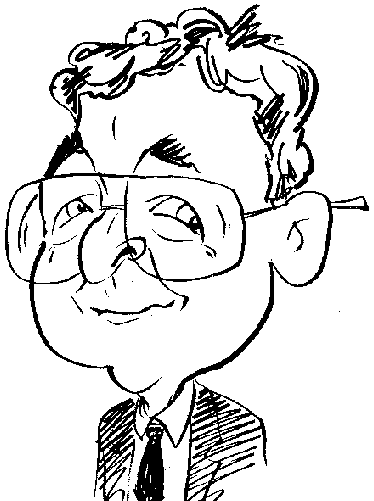 Review controls
Creating a guest list for an event needs care to ensure you do not miss out somebody important.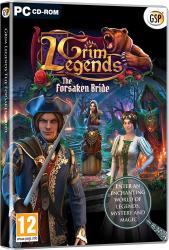 click image to enlarge
Uninvited guests can cause a problem. This is especially true when that guest is a large bear and the occasion is a wedding. Matters certainly do not improve when the bear, ignoring normal circumstances, decides to carry off the bride. This is the situation facing you at the start of Artifex Mundi's Grim Legends: The Forsaken Bride.
I have been looking at the Collector's Edition of this game which comes with a number of bonus items. Along with the main Forsaken Bride game, you get a bonus story plus the option to replay cut-scenes, sound track and Hidden Object puzzles. You can also check out wallpaper, concept art and game achievements. Apart from the bonus story, which requires the main game to be completed, the other bonus items are available immediately.
The usual options, when setting up the game environment, are available. Profiles can be created to record the progress of different players. Volume levels can be adjusted for background music, sound effects and dialogue delivered by voice actors. The game can be played in full screen mode with a custom cursor. Playing the game gives you a choice of three levels of difficulty. You can select from Casual, Advanced or Expert level. These options give you different rates of Hint charging, the use of glints and sparkles plus varying degrees of information supplied by the game's map feature.
You are cast in the role of the twin sister of the forthcoming bride who was soon to become the forsaken and kidnapped bride. An introductory sets of scenes gives the player a chance to get use to the style of game play and show the problems with bears as you travel to the village of Ravenbrook to attend the wedding. Combining well-drawn colourful scenery with animated characters, including the bear mentioned earlier, tools to interface with this environment are arranged across the bottom of the screen.
The centrally positioned inventory will store collected during the game. Initially the left side of the inventory will be Objective and Menu options. Later you will discover a map and this will be added to this area. To the right of the inventory are links to the Hint and Strategy Guide features. As with the left side, the right side also benefits from a late addition as you rescue a kitten and it then provides "fetch and bring" facilities. Further help will be provided by the mouse cursor which changes shape to indicate when certain actions are possible.
As you travel around this land, aided in some instances by a map that can transport you between locations, you will face numerous tasks. The Objectives feature will record tasks and mark their completion. Included among the tasks will be those involved with the collection of ingredients and turning them into potions to help the injured and track a certain animal. Characters you meet will provide dialogue delivered by voice actors.
When faced by Hidden Object game play, a number of different styles or options are available. In some cases you will be asked to find objects identified by a silhouette or by pieces of an object, split into three groups that reform into a single item. Once found the three groups come together and make the object you need. Of course there is the usual combination of a cluttered scene and a text list of items. Any entry in the list coloured red will require an additional action before it can be selected.
With some of the Hidden Object interludes, you are given the option to switch to a game of dominoes which involves placing tiles on a board split into cells. I tried this option once but decided not to repeat the experience as I was happier dealing with normal Hidden Object action.
Along with the potion mixing puzzles, the game features a number of mini game puzzles to test your skill. While not particularly innovative, the game's puzzles were varied and dealt with subjects such as creating non-overlapping paths between colours, covering a chess board using a single chess piece following legal moves, repositioning images of ravens to create a scene and planning sequences to create a play. A Skip option becomes available after a short delay.
With its mixture of magic, evil spirits and broken promises, The Forsaken Bride should provide many hours of challenging game play. I have seen this title listed on Amazon priced at £4.74. The game requires a 2.0 GHz processor with 1024MB of RAM running Windows Vista and later.
Grim Legends: The Forsaken Bride - Collector's Edition (PC DVD) Games 5016488128469 | Amazon