Archos 70b Helium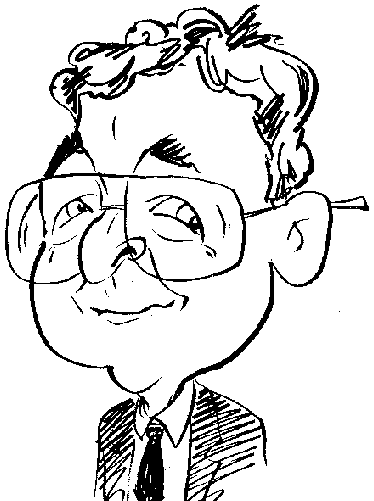 Review controls
Aimed at the budget sector of the mobile market, and currently it is available for around £74, the Archos 70b Helium has been released under the banner of "Entertainment your way".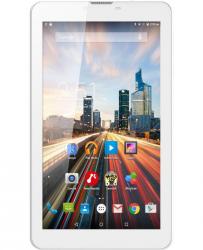 click image to enlarge
While some might regard the Archos 70b Helium as a bulky smartphone, I tend to feel that its size pushes it more into the phablet (a word that I do not find all that appealing) classification. This smartphone on steroids has dimensions of 188 x 108 x 9.9mm (H x W x D) which means that this unit is far too large for my usual phone pocket.
Dominating the front of the handset is a 7-inch IPS screen that is surrounded by a wide white plastic bezel that hardly adds even a smidgen of style to its appearance. The screen has a resolution of 1024 x 600 that is viewable from a range of angle and reasonable considering the suggested price. Positioned at the top of the screen are a loud speaker outlet and the front camera which is a 0.3MP model capable of capturing still images and video clips. However, in both cases, the quality delivered was poor.
A second camera is available on the rear of the handset. This camera is a 2MP model which, it has to be said, produces better results that the front camera. These results may be merely adequate but they are far superior to the muddy results I was able to achieve with the front camera. Features, such as panorama, beauty, gesture capture and anti-flicker, are supported.
Located on the right side of the handset are a volume rocker and power on/off button. Being right handed, these controls were ideally placed for access by my thumb. Ports for 3.5mm jack headphone socket and microUSB charging are arranged along the top of the unit where they are easily accessible.
The Archos 70b Helium is built around a Quad-Core 1.0GHz Mediatek MT8735M CPU with a Mali 720MPI GPU. Power is delivered from a non-removable Li-Poly 2800mAh battery. Running my continuous movie playing test, I was able to get 5 hours 25 minutes before the Archos device shut down which was a little disappointing. There is 1GB of RAM and internal storage of 8GB which can be increased up to 64GB with the insertion of a microSD card into a concealed slot at the top of the handset.
To access this slot you need to remove a flap running across the top rear of the handset. This flap, with a niche for inserting a finger or thumbnail to remove it, also conceals a slot that can accept two mini SIM cards. Some care does need to be taken with the removal and replacement of the flap as it does feel fragile and could be bent out of shape.
The Archos 70b Helium comes with Android 5.1 (Lollipop) pre-installed. The automatic setting up of this operating system was reasonably straightforward apart from a couple of hiccups regarding the acceptance of passwords. It took three attempts before the Archos device was able to link to my wireless home network. Needless to say after the first failed attempt I took great care with the entry of the required password but, even so, a further two attempts were required before a successful link-up was achieved.
A similar problem occurred when attempting to link this handset to my Google account. This time I needed to enter the password on five separate occasions before it was accepted. I was then able to log onto my account and proceed with the set up.
By default several Google apps are pre-installed on this Archos device. You get access to the Play Store plus Chrome, Gmail, Calendar, Hangouts, Maps, Play Music, Play Video and Play Books. You also get built-in support for video playback H.264 up to 1080p resolution at 30fps with AVI, MP4 and 3GP formats. Audio support comes in the form of MP3, WAV, AAC, AAC+ 5.1 and OGG Vorbis. Image format support covers JPEG, BMP, GIF and PNG.
Speed of operation is not particularly quick despite the blurb that accompanies this package. The speed of boot-up is an obvious example of this. Following a three second depress of the power button (reasonable in itself), a further 65 seconds will be taken up by various housekeeping duties before you finally arrive at the Home screen. The 70b Helium is not going to win any speed awards but at its price point it does perform reasonable.
The Archos 70b Helium can handle a range of frequencies. These include 800 / 1800 / 2600 MHz for 4G/LTE and 900 / 2100 MHz for 3G/UMTS/WCDMA.
https://www.ballicom.co.uk/503044-archos-70b-helium.p1191475.html