Bosch Power Tools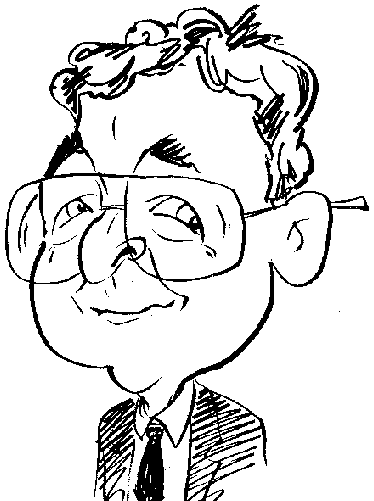 Review controls
Once again Bosch choose December and the location known as Home Sweet Home to demonstrate some of its latest and best selling products. One slight difference with this year's event was the lack of snow which I certainly appreciated as I made my way to the centralLondonlocation
While my first port of call was the same room as last year, this time it was not set up as a bedroom but as a more general work area Taking the lead position for this product roundup is a piece of kit that is not due to be launched until May. This is the new and improved Bosch IXO IV unit that features 30% more power than the previous version of the world's best selling power-tool. Weighing just 300g, this small device can handle all kinds of screw-driving projects using a range of bits. A small spotlight feature highlights the screw to help with positioning the bit. Powered by a Lithium Ion battery, which has a minimum self-discharge, the IOX IV should always be ready when needed. This product will be available from selected DIY retailers and Amazon with a RRP of £49.99.
To help celebrate the completion of a successful DIY project, or any other type for that matter, Bosch still offers the IXO VINO. This combination of the IXO power tool and a corkscrew adapter provides an easy way to open a bottle of wine (not provided). The IXO VINO is priced at £59.99.
Due to arrive the month after the IOX IV is the PSR Select. The PSR Select is a 3.6v cordless screwdriver that does away with the possibility that you might drop a bit on the floor as you attempt to change it for another one. This feat is achieved with the aid of an innovative "BitSelect" box which is integrated into the screwdriver. The "BitSelect" box is a rotatable cartridge bit box which can hold various standard screw driving bits. You simple rotate the cartridge using an illuminated window at the top of the tool and the exchange will be carried out automatically – so no more crawling about on the floor looking for that bit. You also have the spotlight feature to illuminate the precise work area. The PSR Select is powered by a Lithium Ion battery which is not user-replaceable – you have to take it to an approved service station if the battery packs up. Expected to arrive in June, this product will have a £59.99 price tag.
Rather than go in blind when drilling holes into a work area, Bosch offers the PMD 10 multi-detector. This tool can identify metals, power cables and other hidden structures made of wood or metal with a high level of accuracy. It uses a traffic light method to indicate status with green being safe, yellow for nearby object and red for object found. You also get an audible warning signal when live wires are detected. The PMD 10 is available at £79.99.
The next two products were on show at last year's event. The Quigo uses modern technology as it acts as a vertical and horizontal spirit level. It does this by projecting laser lines to enable the precise positioning of items on a wall or other surface. Supplied with a fixing clamp and two batteries, the Quigo costs £49.99.
When precise measurements are required, Bosch has a solution with its PLR 25 unit. This laser range finder can measure distances, in any direction, up to 25 metres with accuracy of 2mm. Measurement results can be saved and used in addition and subtraction calculations. You can either use the front or back edge of the measuring tool as the starting point of the operation. Pricing has been set at £84.99.
Having more of a make-over feel to it, the next room featured painting and handicraft tools. Due to be launch in the New Year is the PTK 3.6 LI. Powered by a Lithium Ion battery, this cordless tacker enables you to pin different materials to various substances. Just place the items together, pull the trigger and you have made a connection. Bosch has priced this product at £59.99.
For some tasks, especially those involving small objects, gluing would be a more appropriate approach. In such instances Bosch makes a cordless glue gun (Father Christmas neglected to bring me one last year). This is the PKP 7.2 LI. The unit's Lithium Ion battery takes 15 seconds to heat the glue to operating temperature. This glue gun is priced at £69.99.
If you need to cut various materials such as thin paper, cardboard or even carpet then Bosch can offer the Xeo 2 device. The unit's Auto Sharp features ensures the blade is re-sharpened during use. I do have a reservation about this device which does not have a protective guard to stop small fingers coming into contact with the blade if the Xeo 2 is accidentally left laying around. The Xeo 2 is priced at £39.99.
When painting is called for Bosch can offer two solutions. Designed to be compatible with all common emulsion wall paints and paint buckets, the PPR250 is a paint roller. In use a flexible tube is inserted into a paint can or bucket/ The paint is then sucked up through the tube and a control box before being passed to the roller for applying to the designated surface. The built-in EasyClean technology aids the cleansing process once the job is completed. The PPR250 will be available in February with a £129.99 price ticket.
While the PPR250 is fine for large areas, for those finishing touches you might prefer the PFS 105E. This is a fine spray paint pistol. It comes into its own when adding decorative wall stencils and finishing off hard to reach corner spots of walls. The PFS 105E features SprayControl technology, adjustable paint jet direction and fast colour charging. This product is priced at £179.99.