A Facial Make-Over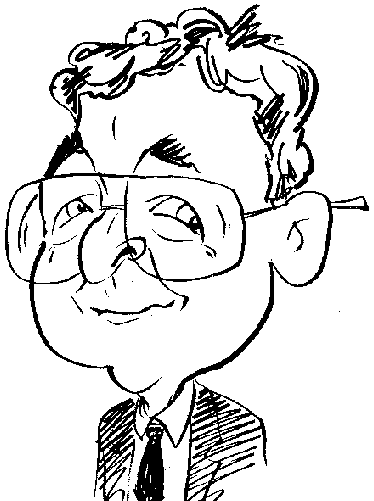 Review controls
Maybe your face might not launch a thousand ships, as the face of Helen of Troy is claimed to have done, but this next software might help when using your digital image prior to setting sail.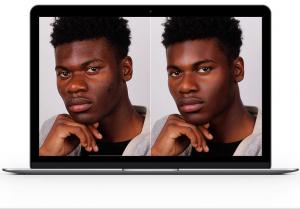 click image to enlarge
It does seem somewhat incongruous that Anthropics Technology, a company best known for its face enhancement software, should be based in a location known as Ugli Campus in West London but maybe it is a case of opposites attract. The company has recently released the latest version 17 of its PortraitPro offering which is available in Standard, Studio and Studio Max editions. I have been looking at the top-of-the-range PortraitPro Studio Max version.
Installing the software is straightforward as you follow the on-screen prompts. Options are available to use the default folder or one of your own choosing to better manage your storage facilities. PortraitPro can work in conjunction with various Adobe software such as Photoshop, Aperture and Lightroom and will offer to set up the necessary plug-ins for any such software it detects. In order to gain the full benefits of the software, you will need to activate the product either using an automatic or manual process. I opted for the automatic route which just required the entry of a serial number.
PortraitPro offers a choice of single or Batch mode when opening files. After indicating advice as to whether images are male, female or child, the software makes a reasonable accurate attempt to mark the different areas of the face. Targeted areas include nose, mouth, eyes, eyebrows, chin and hairline. If necessary adjustments can be made to the selections using drag & drop while a side positioned Control Panel provides a zoomable image of the current face.
Pop-up windows, relating to appropriate features appear when a particular area is selected with the mouse. Intuitive sliders are available to produce natural results with features such as bronzing, highlighting, blusher, mascara and eye shadow are applied. As well as adding these effect, this software can be used to remove unwanted blemishes and accoutrements.
Anthropics Technology has added some new tools to this latest version of PortraitPro Studio Max. While PortraitPro Studio Max's main focus is aimed at the subject's face, this latest version of the software now features Background editing. Both the subject's face and background can be edited from within the main program. Various styles of background, including your own background, can be used with PortraitPro doing the hard work.
As you work through a particular make-over project, you can save individual stages as snapshots so that you can quickly revert back to a particular stage in the process. Support has been added for the creation of custom presets to carry out specific editing processes using the minimum of clicks. These custom presets can be incorporated in a Batch process as make-over looks are applied to a selected group of images.
A new vignette tool can be used to create classic style portraits. Three new Bronzer styles have been added to the product as new make-overs are applied to sculpt and soften facial features of subject images. You also have access to more realistic skin features and tones through the use of a new sharpen tool.
I feel that PortraitPro 17 Studio Max is more suited to the professional photographer but that is not to say that enthusiasts could also benefit from its functionality. This software can read camera RAW files and Adobe DNG format plus read and write TIFF and PNG files with 16-bit colour.
The three versions of the products are priced at £29.95 for the Standard offering, £49.95 for the Studio edition and £99.95 for the Studio Max product that is the subject of this review. System requirements call for a 1GHz processor with a minimum of 2MB of RAM and a 1024 x 600 display running either Windows XP and later or Mac OS X 10.7 and later.