Animal Photography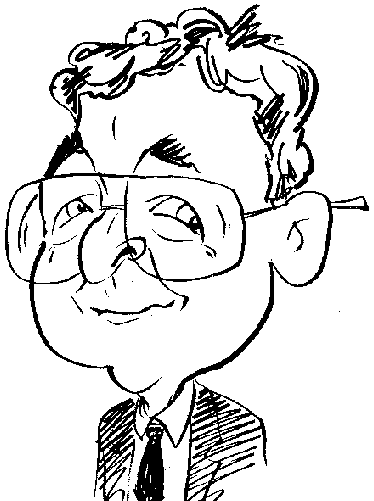 Review controls
Developed by Anewiki & RetroStyle, Animal Drop Safari is a game that belongs to the Match 3 genre.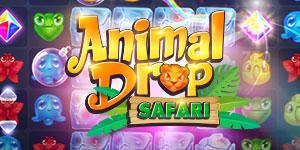 click image to enlarge
Unlike more recent examples of this genre that I have checked out recently, Animal Drop Safari uses a more basic interface appearance with larger clearly identified tiles displaying coloured heads of popular cuddly, animal toys. The game involves making matches of three or more tiles of the same colour need to be created by swapping two adjacent tiles.
You are cast in the role of a photographer's assistance who sets off on a wild expedition around the world. Actually the photographer spend most of his time in the background, leaving most of the work to you. He occasionally snaps an image of a creature that will be added to his collection for entry into a completion to feature on the cover of the illustrious Animal World magazine. In the meantime you need to complete the challenges set out by the individual levels of the game as you travel from the Savannah to the Arctic in search of the perfect picture grabbing opportunity.
Animal Drop Safari is definitely a one-player game. There is no option for creating profiles for individual players so anybody picking up this game will need to continue from where the previous player left off as an anonymous participant. You do get to make some minor adjustments to the game playing environment by turning off the audio for sound effects and music plus playing in full screen mode.
The Safari aspect of the game involves a pre-defined winding path consisting of 200 staging posts containing individual challenges. This winding path is laid out over a layered background that changes depending upon the type of area you are travelling through. Occasionally padlocks appear at various stages of the route with mini negative symbols that indicate a photo can be captured. These negative symbols will be accompanied by a silhouette of the creature due to be photographed with the results being pinned to a display board.
Rather than provide a specific Help feature, Animal Drop Safari uses in-game assistance. As each new feature, of which there are several, is added then an over-laid message will appear at the start of the level giving appropriate information. You will also be given the opportunity to immediately try out the new feature on the current grid to give you some idea as to what to expect.
As mentioned earlier, the game's developers have opted for more basic, if somewhat colourful, display. With comic book style backgrounds, the centre of the interface houses the grid of colourful tiles. The grid is sandwiched between the details of the current challenge and level score on the left and power-ups, that can be used when necessary, on the right. These power-ups, which will need to be recharged after every use, need to be initially earned. You can cut short the charging process with the payment of an appropriate fee using money or stars gained in the game. A second series of power-ups make an appearance as a reward for making matches that contain more than three tiles. These rewards, in the form of tiles appearing in the grid, can be used to destroy a column, row or specific area plus remove all the tiles of a particular type. They can only be used in the grid where they were created.
Along with the assortment of different coloured toy animal heads, grids can also feature some additional items that require different tactics. Holes or blank spaces in the grid can be worked round while single and double strength cages and iced encased tiles will need to be removed by creating matched groups. A completely different tactic is required by later items, such as fruit flies and coins, when they are introduced. You will need to clear a path beneath them so they fall off the bottom of the grid and are removed. The appearance of hedgehogs, creatures which understand the need to curb overpopulation, never increase they initial numbers, adding to the difficulty of removing them. The use of your power-ups is the best way to remove hedgehogs.
Apart from a couple of easy grids to ease your way onto the game, all the other levels limit you to a specific number of moves to complete a challenge that could be made up of different achievements that need to be met. You could be asked to collect a specific number of particular coloured heads, remove hedgehogs or fruit flies and reach a designated score within the allowed moves. Unused moves are automatically put to use by the grid to increase your points total. Each grid must be completed to progress. Failure to complete grids means it must be replayed or you could purchase extra moves to complete the task. Each completed grid brings the reward of up to three stars. You will need to collect an appropriate amount of stars in order to take a photograph that can be added to your display board.
Earlier I mentioned that padlocks appeared at stages on the route. These locking devices disappear as you get near to them without appearing to add anything to the game. I have yet to discover their actual purpose.
I found Animal Drop Safari to be an enjoyable playing experience. With 200 grids to complete, the game should provide many hours of challenging game play with colourful graphics. I downloaded my copy of the game from Gamehouse.com where it is available for $9.99. System specifications call for a 1.0 GHz processor with 2048 MB of RAM and 410 MB of hard disk space running Windows 7 and later.