Amazon Diabetic Socks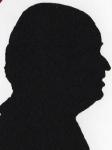 I have a Prime account and this enables me to get quicker delivery and also avoid delivery charges on most items under £20 even when the items are from some of the Amazon affiliates, the socks in this review are a case in point.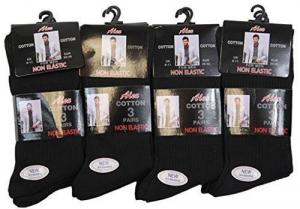 click image to enlarge
Do read the small print as another – non Prime – seller had them 5p cheaper but for the same delivery option that I had you would pay a mouth-watering £13.98 delivery charge but in fairness if you were willing to wait six days they would deliver for free.
I have been Diabetic for 25 years but it's only in the last two of three years that I had noticed how much the tops of my socks bit into my legs. I first saw ads for Diabetic socks in the inserts you get in some magazines £19.99 for six pairs but to avoid P&P charges you need to spend £30 so being me I kept looking to see if there was anything else I wanted.
Then recently I thought what about Amazon so immediately the price was half and the number of pairs was doubled and then trawl a little deeper and I found 'Louise23' who offered 12 pairs for £6.89 and was part of Prime so ordered over the weekend and they arrived on Tuesday.
My one fear was that they would fall down to my ankles as they do not have elastic in the tops but in my tests both before and after several washes is they do not and when I remove them at the end of the day no indentations in my legs. The socks are 54% Polyester, 30% Cotton, 15% Polypropylene, 1% Lyrca Elastane.
While I have 12 pairs I have deliberately used only three during the test period wear, wash, wear in sequence so over three weeks they have all been worn and washed at least six times so the sock still keeps in shape and has not stretched.
They are marked 6-11 and as I am a size 10 they fitted me without problem, I cannot answer how good/bad they might be for someone who is a shoe 6-7 as to me the foot maybe a little large for them.
As regular readers will know I try to see any potential problem, and with socks there is always one that mysteriously disappears and that is why I normally buy several pairs all of the same colour, sadly these were only offered in patterns at this price and because of that I have to hope the washing machine is on good behaviour.
The sock length is 23cm from toe to back of ankle and the same measurement from back of ankle to top of the sock.
The pair I have beside me is four colours in horizontal bands, black, light grey, darker grey and mid grey. That is for the pack of three I have used, however sadly each pair has very slightly different patterns. There are some browns in another pack, blues in the third and back to the black/greys in the fourth pack.
The label attached to the pack says 'recommended for people with Diabetes, Arthritis and Swollen Legs'.
So for the last three weeks no indentations in my legs from socks if only my various other problems were as easy and cheap to solve.
You can buy these from Amazon for £7.95 for 12 pairs.