Braven BRV-BANK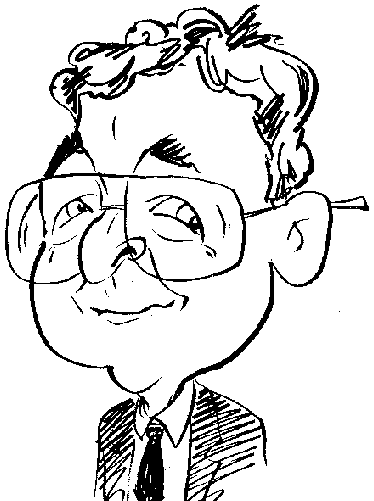 Manufacturers are now adding different features to their battery-charging products. A recent example of this trend is seen with t new Braven offering.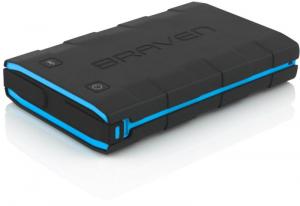 click image to enlarge
In the past I have checked out a number of Power Bank devices that offer a range of battery charging capabilities for mobile devices. These battery chargers have come with various power storage levels plus features that include the ability to charge two devices simultaneously and provide waterproof protection to combat inclement weather. There was even a Power Bank recently that featured an LCD window showing the current battery power level available. However none of these devices featured its own app which this next product certainly does. This is the BRAVEN BRV-BANK offering.
Impressively packaged so as to show all of the various items making up the product, the BRAVEN BRV-BANK comes with the strap line of being a "smart rugged portable power bank". The packaging also mentioned that this device is app enabled, is smart, shockproof and has a waterproof rating of IPX5. Included with the actual battery charging unit are a standard-to-micro USB lead, lanyard and a flashlight attachment plus what is described as an Owner's Guide that covers various languages with a very obvious spelling mistake in the English section.
The main battery pack is certainly rugged with an impact rating of Mil-STD 810G (US Military standard). With a certified capacity of 6000mAh, this battery charger comes well –padded with a black rubber coating that should ensure damages from a fall should be kept to a minimum. The overall effect is of a solid looking device with dimensions of 128 x 79 x 23mm (H x W x D). There should be no problems carrying this unit in a pocket without too much inconvenience. However the weight of the BRV-BANK at 285g might be a little off-putting and as it makes it heavier that some of the devices it is meant to service.
With its waterproof rating, it is not surprising that the various connection options are kept well conceal behind a rubber flap running across the top of the device. These connections consist of a micro USB port, for charging the device itself, sandwiched between two standard USB ports, rated 1A and 2.4A, for delivering power to mobile devices. This concealed compartment also features a pinhole reset option if you need to revert the product to its factory settings. Positioned at the top of the front face of this battery pack are recessed buttons for power and Bluetooth pairing with a row of five light battery indicators separating them.
An app for the BRV-BANK is available for both iOS and Android platforms from the appropriate store. In my testing I used the Android app. Once the app has been downloaded and installed, it can be used to communicate with the BRV-BANK via a Bluetooth pairing. Having scanned for and recognised the BRAVEN device, the app will display the percentage of battery power currently available plus options covering certain features.
You can turn on or off the 1A and 2.4A ports plus activate features named Find Me, S.O.S. and Bear mode. The Find Me feature can be used to cause the BRV-BANK to emit a sound to help identify its location if misplaced. However you do need to be within a range of 10 metres for the signal to be transmitted and also reasonable near as the emitted sound is of a low volume. I found that I needed to be within a few feet of the device in order to hear its low level beeping.
By activating the S.O.S. feature and attaching the flashlight accessory to a USB port, the BRV-BANK will continuously beam S.O.S. in Morse code if you run into difficulties when outdoors. Without the S.O.S. feature, the flashlight just emits a steady beam of light. Bear mode allows you to deactivate the light and alarm features of this device. To enter Bear mode you need to access the Settings menu. This menu also gives you the option to name your device but, despite stating the information had been saved, this feature never retained the entered name. It was also noticeable that the app managed to loose connection with the BRV-BANK on a number of occasions.
Whether connected to the app or not, the BRV-BANK device's main role is to act as a battery charger for mobile device. Fully charging the BRV-BANK can take between 4 and 5 hours. In this state, according to BRAVEN, this BRV-BANK device should be capable of recharging 3.5 Apple iPhone 5 units or 2 Samsung Galaxy S4 or 3.5 Amazon Kindle Paperwhite ebook readers or a single Amazon Kindle Fire.
In performance, the BRV-BANK was let down a little by the available app which seemed flaky to me. Feedback as to the available power and the flashlight was useful but other aspects were a bit gimmicky for my taste. The BRV-BANK is priced at £89.99.
http://www.braven.eu/stores/single_product_view.do?pubID=8593&itemID=898162