A Dual-Band Modem-Router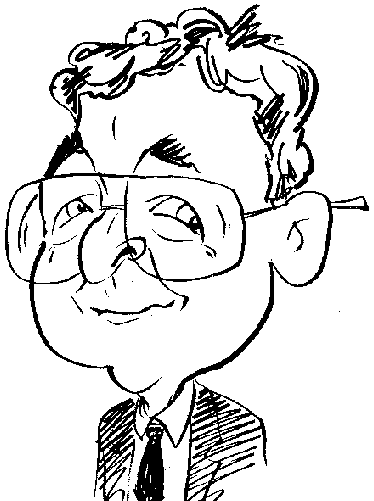 It has been a while since I last looked at a Netgear product. However a change of PR agency allowed me the opportunity to check out a new dual-band modem-router from the company.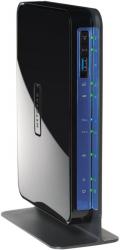 click image to enlarge
The Netgear DGND3700 is a wireless dual band Gigabit ADSL2+ Modem Router that forms part of the company's N600 family of products. On opening the box I was rather surprised to discover that no software CD was present. On checking the supplied content listing I was able to confirm that the lack of a CD was deliberate and not the result of an accidental loss. This fact immediately alleviates the chicken and egg conundrum as to which procedure comes first. With no software CD to install first, the only choice available was to attach the modem router to my home network system.
This Netgear modem router is a lacquered black box with dimensions of 172.7 x 127.7 x 32.5mm. The unit comes pre-attached to a stand that can be mounted on a wall or left free-standing upright on your workspace. The addition of the stand increases the unit's dimensions to 232 x 157 x 75mm. My original positioning of the box, alongside and with the top of the box facing my monitor, was quickly rejected as being unsuitable. The shiny top of the box caused a distraction as it tended to reflect the images being displayed on the monitor. As a result I moved the Netgear box so that the non-reflective base was pointing towards the monitor.
Arranged along the rear of the box are connections for ADSL, Gigabit port for an external cable/fibre modem, four Gigabit Ethernet ports, USB, power on/off switch and an AC power lead. Decorating the front of the box are switches for WPS and Wireless on/off, a second USB port concealed behind a flap that was not very secure and status LEDs for DSL, 5GHz & 2.4GHz wireless bands, USB, LAN ports and power.
Basic illustrated instructions are provided for connecting the necessary leads (you will need to supply any Ethernet cables that are required) before powering up the unit which is not the quickest procedure as you wait for the various status lights to show a steady light. The next stage involves access the Netgear set-up facility using your web browser. You will need to enter the default user name and password before the Setup Wizard kicks into action. Unfortunately this Wizard quickly ground to a halt on my work system.
Rather confusingly a product update sheet included with the product referred to a similar problem. However this was no help as it was aimed at those who use Be There and O2 Internet Service Providers (I use Orange). This product update provided a manual solution and promised a fix as soon as possible. This product update was issued in February 2010 so maybe the problem was more difficult to combat than first expected. But as already indicated this had nothing to do with my problem.
Contacting Netgear's excellent technical support produced a reason and a solution to this problem. Following various tests, it was established that there was a conflict with the way my IE9 browser was set up on my work system and how it reacted to Netgear's auto-detect feature. By switching to my laptop, incidentally running the same version of IE, I was able to complete the automatic set up procedure without any further difficulty.
I was now in possession of a modem router with Internet access and networking capabilities with a choice of 2.4GHz and 5.0GHZz bandwidth. Further settings including USB Storage, content filtering, maintenance and advanced wireless settings could then be adjusted from the same settings page. One feature that should immediately require adjustment is turning on wireless security, which is off by default, and providing a suitable password to protect your network from use by outsiders. While hardly a difficult task, this is something that I feel could, and should, have been handled in a far more user-friendly manner.
Performance wise, this Netgear modem router offers a more positive face. Apart from one instance when the modem was unable to check for new mail and send a message (restarting my email client cleared the blockage), the GDND3700 performs its tasks without problems although you may have to get your hand dirty in setting up certain features. In all cases, file transfers proved to be faster using the 5GHz band than the 2.4GHz band although sometimes the difference was marginal. Speeds varied between 8 and 14MB/s at 2.4GHz as against 11 and 17MB/s when using the 5GHz band from various locations and distance between devices.
As well as full access, you can set up a guest account for somebody joining your network on a restricted basis and set up USB devices for network access using the supplied ports. However, as with all the various facilities, the setting up would be made easier with a User Guide. Although not included in the box, Netgear has produced such a document. You will need to download it from the Netgear website. I would have been happier if Netgear had included a CD with this User Guide as part of the boxed product.
The Netgear DGND3700 is a well featured piece of kit that can handled you wireless network without breaking sweat. However it is more suited to an experienced user who would be more confident when it comes to make changes to the product's settings. Checking the Internet I have seen this product advertised at £128.99 but you might be able to find it cheaper.
http://www.netgear.nl/home/products/wirelessrouters/high-performance/DGND3700.aspx