Dual-band Wireless-N Router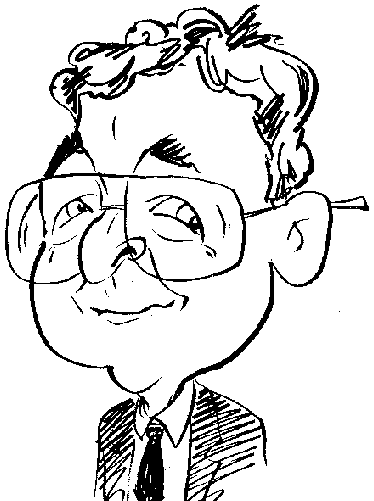 Review controls
While Cisco's plans for a multi-faceted consumer brand may have suffered a hiccup and not been as successful as it had hoped, the company has still managed to produce a number of stylish products that are both easy on the eye and functional. Into this category falls the Cisco Linksys E series of wireless routers.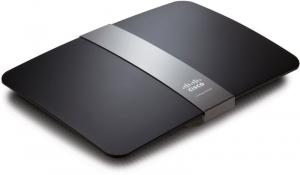 click image to enlarge
The latest model in the Cisco Linksys series is the E4200 Wireless-N Router. Making up this product are the Router device, power adapter and lead, Ethernet cable, software set-up CD and a multi-language Quick Start Guide.
Adopting a slate shape, with dimensions of 224 x 29 x 157 mm (W x H x D), the E4200 is predominately matt charcoal grey in colour. There is a matt silver band running vertically down the centre of the unit to add a touch of class and style and features the Cisco logo. The unoccupied top and front of the unit gives the product a clean look.
All the various connection sockets are located out of sight of the rear. There are four Gigabit Ethernet ports, Internet port for linking an ADSL modem as the Linksys device does not have this feature of its own, and a USB port for connecting various peripherals but not a printer. There is also the mains power socket, reset and wireless connection buttons plus an on/off switch.
Setting up the E4200 Router is managed entirely by the supplied software. This set-up software leads you through the steps with the user just clicking when appropriate and following the instructions. After inserting the CD into your optical drive and selecting the Install option, you can attach the power lead to your Router, switch it on and the use the supplied Ethernet cable to link the Router to your ADSL modem. The next stage is to connect the main computer of your network to the Router.
At this point an automatic configuration process will kick in as an Internet connection will be made. This procedure could take up to five minutes but will probably be less. You will be assigned a Router name, such as YoungMonkey, and an alphanumeric password with both lower and upper case characters. It is possible to change both these items later from the Router Settings section of the Cisco Connect software.
Adding new items to your recently set up network is carried out using one of the available features of the Cisco Connect software that has been installed on your main computer. You can choose from adding another computer, wireless printer or other wireless devices. While you need to follow the instructions that come with your wireless printer or other devices, attaching a computer to the network is carried out using an Easy Setup Key which is automatically created on a flash stick by the Cisco Connect software. This Easy Setup Key can be used to bring other computers into the network.
The Cisco Connect software can also be used to carry out other duties. It can be used to create a Guest Account whereby certain individuals will be granted limited access to your network facilities. If you are worried about younger members of the family accessing unsuitable websites or other Internet activities then you can implement password protected Parental Guidance controls.
Earlier I mentioned that you could change the Router name and assigned password. This feature is available in the Router Settings section of Cisco Connect utility. This section also contains options to test your Internet download and upload speeds plus decide whether the rear port light should be turned on or off. I am not sure as to the value of this last option as, in most cases, you would not be able to see this port light due to its positioning at the rear of the unit.
Once you have set up the Linksys E4200, you can then take advantage of the various features supported by this Linksys E4200 Wireless-N Router. It provides simultaneous 2.4 and 5.0 GHz throughput for its 802.11n technology. Cisco has incorporated six antennae into this product. Set out as a 3 x 3 arrangement, this antenna configuration helps improve speed and range but this does depend upon having the proper equipment at both ends of the link.
UPnP media server capabilities are included to enable you to store, share and stream your media content. Support is provided for Dynamic DNS, a DMZ, MAC address filtering and port forwarding. Security is handled by 128-bit WEP, WPA 2 and a SPI (Stateful Packet Inspection) Firewall. As yet there is no support for iPv6 but this is expected any time soon and should be delivered during an upgrading session. There is still no support for using the supplied USB port for attaching a printer to the network – wireless is the only option for this facility.
The Linksys E4200 was initially launched in America with a price ticket of $179.99. When first appearing on Amazon.co.uk, this Router was priced at £169.99 (hardly the exchange rate). Fortunately this price has been reduced and when I last checked it was listed at £123.80.
http://homestore.cisco.com/en-us/Routers/_stcVVproductId122703236VVcatId551966VVviewprod.htm