Wireless Voice Recorder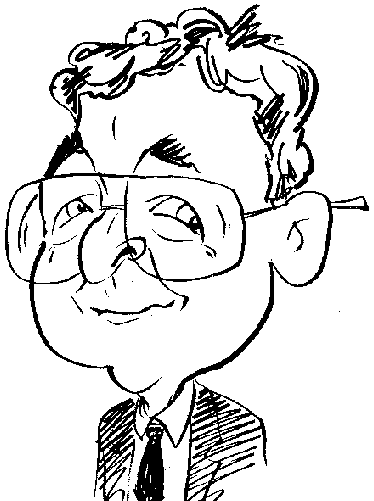 Review controls
In the past I have checked out various digital voice recorders from different manufacturers but this is the first time that the voice recorder bears the LINDY brand name.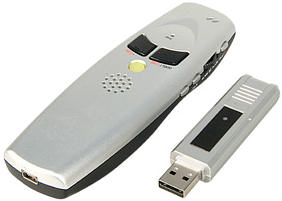 It was certainly not what I expected when I requested a review unit. Unlike the other voice recorders, this LINDY Wireless Voice Recorder requires to be connected to a computer running appropriate software before you gain access to its functionality which is rather restrictive when compared to some other voice recording devices.
The LINDY Wireless Voice Recorder kit consists of a sculptured two-tone (matt silver on black) handset which fits comfortable in the hand; a rechargeable battery pack that is already in situ just waiting to be powered up; a USB receiver dongle; USB charging cable; installation CD; and a folder sheet of instructions that acts as the User Manual. Charging the handset for the first time should take around three hours and for convenience sake I would suggest using one of the USB enabled three-pin plug that are currently available rather than tied up one of your USB ports for this purpose. You should get 12 hours of recording time and any subsequent recharging should take no longer than 2.5 hours.
As already mentioned this Wireless Voice Recorder needs to be connected to a computer. This is achieved via the USB stick which acts as a receiver for the data being sent from the voice recorder. After inserting the USB stick into an available port, the necessary drivers should be automatically set up. You can then install the supplied Wireless Recorder software on the CD. Once this task has been completed you will need to pair the receiver with the handset. Precise instruction on how to do this are supplied in the User Manual. Until the pairing is carried out there is little you can achieve with the handset apart from pressing a few buttons.
The handset can be control from its own buttons or by using the on-screen console panel. The software does need to be running before the voice recorder will work. You can record, save files, playback items, and cycle through available files. You can also adjust the volume level using the on-screen console. I found that I needed to hold the handset up close to my mouth in order to get any reasonable level of volume when recording content. Any recorded content is stored on your hard drive which means you will not have access to it when away from your computer. While there are options to change between 44.1 and 48kHz mono 16-bit format and select a rewind speed of X2, 4, 8, 16 or 32, I was unable to discover any way to change the default file naming method which insisted on using the full date and time to identify each file (e.g. 20080728-121851) which is hardly informative or easily recognisable.
The range of signal between the handset and receiver is around 30 metres indoors and 100 metres outdoors. However the restriction of needing your computer to be switched on and the necessary software up and running does mean that this solution could hardly be considered as portable even though the voice recorder measures 42 x 20.5 x 130mm and weighs 82.4g. This, I feel, is an importance aspect of any digital voice recorder which should allows you to record notes at any time in various locations. The LINDY Wireless Voice Recorder does not allow you to do this. Any wireless headset attached to your computer will allow you to carry out most of the features available with this LINDY device. I have to say that I was disappointed with the functionality of this particular LINDY device.
The supplied software requires you to be running Windows 2000/XP or Vista. LINDY has priced this product at £69.99.