Vodafone Smart Ultra 6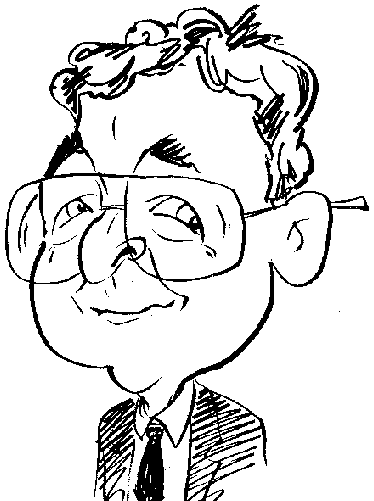 Review controls
No sooner do I finish checking out the Vodafone Smart Prime 6 handset than the company releases the follow up product. This is the Vodafone Smart Ultra 6 smartphone which is available as a pay-as-you-go basis priced at £125 or on a monthly Vodafone contrast priced at £17.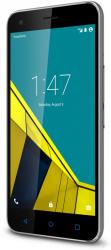 click image to enlarge
The Smart Ultra 6 is a 5.5-inch 4G handset with dimensions of 154 x 77 x 8.4mm (H x W x D) and a weight of 144g. As you might expect with a budget priced offering, this handset has a plastic casing available in a choice of black or grey with minimalistic side bezels. There is an the fairly standard arrangement of a top-mounted 3.5mm jack socket for use by the supplied headset or, more likely, your favourite set of ear-buds or headphones while the battery charging micro USB port is centrally positioned on the base of the handset.
Situated on either side of the handset are pinhole-releasing trays that make use of a supplied tool. The tray on the left is for adding a micro SD card to increase storage capacity while the right sided tray takes the Vodafone nano SIM card. Also on the right are the volume rocker and power button to fire up this Android Lollipop 5.0.2 device. The volume rocker and power button protrude a little from the body of the handset with the result that they can be accidentally activated if you are not careful when handling the Smart Ultra 6.
A front-mounted Selfie capturing / video chat 5MP camera is paired with a 13MP camera and flash unit on the rear. The 5MP camera can capture still images at 2592 x 1944 pixels and video clips at 1280 x 720. Offering auto-focus capabilities the rear camera can capture still images at 4160 x 3120 pixels and video clips at 1080p @ 30fps. You also have access to features that include panorama, HDR, multi-exposure, smile detection and filters such as Lomo, Sepia, Cool, Comic, Mosaic, Fisheye and Mirror.
The Smart Ultra 6's capacity touch-sensitive screen delivers a resolution of 1920 x 1080 pixels. Image quality is of a reasonable standard with options to launch a favourite app with a swipe to the right and user-adjustable brightness. It was noticeable that this screen required slightly more pressure than other devices before it would respond to the various supported gestures. As a result I often had to repeat actions.
Vodafone has gone with a Qualcomm MSM8939 Snapdragon 615 CPU quad-core 1.5GHz Cortex-A53 paired with a quad-core 1.0GHz Cortex-A53 GPU Adreno 405. Internal memory is set at 16GB, of which 4GB is immediately taken up by the Android operating system, with 2GB of RAM. Using the micro SD slot you can increase storage capacity up to 64GB.
As is becoming almost de rigueur, this handset has a fixed battery to which you are given no access. This battery is a Li-Ion 300mAh unit which should give you a reasonable amount of usage. Running a continuous video playing test, I was able to get just under 10 hours of viewing before an automatic shutdown occurred.
Firing up this smartphone, with its Android Lollipop 5.02 operating system, takes 36 seconds including the initial 2 second depress of the power button. A straightforward routine is meant to take you through the initial set up procedure. However I did encounter a couple of minor problems that involved a "Page not found" message at one stage and a failure of a "Tap & Go" feature to perform its task. Neither incident had an adverse effect on setting up this smartphone using a previously stored Google backup.
With the standard Back. Home and Menu touch sensitive buttons positioned below the screen, the Smart Ultra 6 handset gives a reasonably clean Android look with an initial 3-pane Home screen for populating with your favourite apps and services. A familiar Android layout features icons for Google apps, Vodafone specific items, Smart Tips and Play Store along with a Quick Link bar housing phone, Vodafone message+, installed apps, Chrome browser and camera.
For some reason the Android Lollipop operating system was unable to identify my handset's phone number. This was despite the information being readily available with a Vodafone app provided the data as part of a SIM Tool Kit.
One feature that I found appealing, initially, was that of Flipboard. This is accessed with a swipe to the right from the Home screen. Flipboard allows you to select up to five specific topics about which you would like to be kept up-to-date. Options are available to link this feature to various accounts (Twitter, Google+, Instagram etc.) and follow people. While the information was informative and useful, I was unable to find a setting that would allow me to localise the data which, by default, was predominately American based rather than my preferred setting for the UK.
Despite one or two reservations regarding the protruding buttons and less than responsive screen, the Vodafone Smart Ultra 6 is a product deserving of attention. However you do need to be aware than this handset is locked to the Vodafone network which might not be everybody's cup of tea.
http://shop.vodafone.co.uk/shop/contracts-and-deals/vodafone-smart-6-ultra/sku86598-grey