Vodafone Nokia 930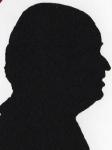 Review controls
While 'i' devices battle it out for supremacy with Android there is another player in the field and that is Microsoft with Nokia to mention but one. This the a rather nice Windows phone here sent courtesy of Vodafone in the UK.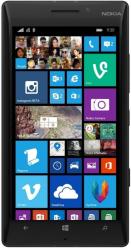 click image to enlarge
The Nokia Lumia 930 Windows based smart phone measues 13.5x7x.8cm and weights 165grams.My unit looks normal from the front with a not that reflective screen and matt silver looking edges, my back however was a very vibrant green but I am sure there are more sober colours available such as white or black or even orange.
Switch on was a very respectable 22 seconds and switch off only three seconds.
The viewable screen is 11x6.3cm which gives the notional diagonal imperial measurement of 5inches. Best of all the screen is 1920x1080 the same as the majority of desktops.
The version of Windows Phone on the review unit was 8.1 but I am told it will have an update to Windows 10 in the summer.
The top of the unit has an earbud socket, the right side volume rocker button, on/off button and quick access camera button. The base has a micro USB socket for charging and data synchronization. The left side is clear and the back has the camera and LED flash beside it with speaker on the right near the bottom.
Like most phones it has two cameras the front unit –ideal for selfies – is 1.2MP and the rear one an excellent 20MP offering, for a SmartPhone this camera is excellent as is the LCD flash.
This is a 4G unit and while I would not recommend doing large downloads while out and about – for cost reasons – it is possible once you have gone through some hoops. I did install a rather good Windows Bus App that works slightly differently to Android counterparts but it gives excellent results predicting bus arrivals.
It has a micro SIM and everything I said about another Vodafone offering applies here it gives good speed and coverage.
You do not have the ability to insert a Micro USB Card but this is made up by the unit having 32GB of memory. Transfer of files can be done wirelessly or by cable connection to a PC.
It is unusual for me to be out and about three days in a row but I was just after this arrived and for 'normal' use it lasted three days between charges.
Charging can be by micro USB to USB cable either from a PC or 13amp plug with USB front. There is also an option to charge wirelessly by sitting the unit on a supplied charging plate.
The maximum talk time is stated at 17 hours on 3G and standby time as 16 days.
Anyone coming from Android will find slight differences but if you use Windows 8/8.1 then it is a breeze.
The Quick Guide in the box should get most up and running. Unusually there is not a set of earbuds in the box but then most of these probably never get used.
The 5inch screen makes most things easy and if you already have a Microsoft account the initial setup is just a matter of username and password entered once, if you have an Outlook account things arrive automatically.
A good service and a nice size phone from a company now controlled by Microsoft. This offering from Vodafone is available free for as little as £25 on a pay monthly contract from the first link below.
http://shop.vodafone.co.uk/shop/contracts-and-deals/nokia-lumia-930/sku82343-green
http://www.microsoft.com/en-gb/mobile/phone/lumia930/specifications/