An Android DECT Handset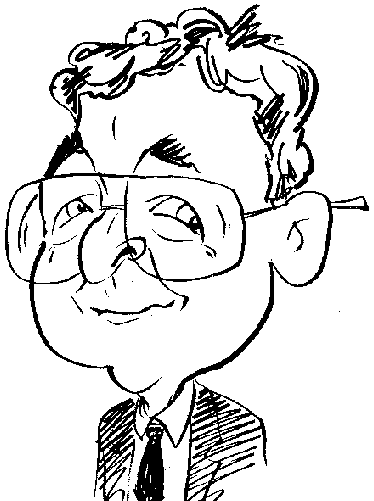 Review controls
Nuisance call blocking, Android apps and Internet access are all supported by this next phone.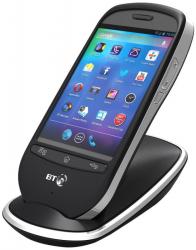 click image to enlarge
I can remember, in the dim and distant past, when households with a phone were the exception rather than the rule with just BT providing both the kit and telephony service. Those were the days when, having just left home attracted by the bright city lights, I would have to ring the one neighbour with a phone to pass on a message to my parents. Nowadays almost every single family member has their own personal handset delivering their entertainment needs, Internet browsing and email facilities to sit alongside a range of telephonic features.
In the meantime, the central landline communication device can often become underused and neglected mainly because its functionality can not compare with that offered by its mobile brethren. However there are phones, operating from a landline, that attempt to provide some of the functionality we have come to rely on with smartphones. One such model is the BT Home SmartPhone S II that provides nuisance call blocking on an Android based platform.
Opening this package reveals the handset with its charging base, remote base station, rechargeable battery pack, telephone cord, two mains power leads and a User Guide. The initial set up of the equipment is straightforward with illustrated instructions in the User Guide leading the user through the process. The battery pack will need to be inserted into the handset which can then be mounted on the charger module linked to a power source. The base station, which provides the link between the handset and a telephone line outlet, will require its own power source as well as being connected to a landline phone socket using the supplied lead.
The two power leads provided in this package have different style connection option plugs. The lead for attaching to the base station has a standard style plug while the other lead has a micro USB plug for attaching to the handset charger base. With both devices receiving power, the link up between the handset and base station will be automatically established. This was achieved with the two modules positioned in different rooms.
Setting up the handset (15 x 7 x 2cm) was slightly more problematic due to the on-screen keyboard feature. With a mixture of matte and lacquered black, the handset's body has a silver collar encircling it. A volume rocker and power button are located on the right side of the unit. Arranged on the base of the handset are micro USB, 3.5mm jack and power charging sockets. Dominating the front of the handset is a 3.5-inch colour touch screen that displays the Android 4.2.2 (Jellybean) operating system on which the SmartPhone S II is based.
When the handset is registered to the base station, you can either access your Google account or create one if you don't already have one. This procedure will require using the on-screen keyboard which was not the most accurate as it would regularly display the letter next to the one I thought I had pressed. I often needed to correct typing errors.
A fairly standard view of Android is presented with a five-pane Home screen. Each pane comes with a strip containing Phone, Content, Browser and Answer-phone apps arranged around a centrally positioned apps launcher. Just below the screen are the standard options of Menu, Home and Back. However, unlike the touch sensitive screen options, these buttons require pressure in order to activate them.
The SmartPhone S II comes with 1GB of storage but once Android and various pre-installed apps have taken their share, you are left with just over 200MB for your personal use. Along with popular apps such as calendar, camera, Chrome, Facebook, Gmail, maps, photos and play music regularly found on Android devices, this BT offering has apps for Answer-phone and nuisance call blocking.
This SmartPhone S II's answer-phone app allows you to adjust the number of rings before it takes over the incoming call. You can opt for answer & record or just answer with a choice of standard or high quality recording. A default message is provided but you can substitute one of your own if you prefer. As standard you get 24 minutes of recording time.
The Nuisance Call app is a cut-down version of the BT product I reviewed earlier. Options are available to block all incoming calls apart from those on a user-created VIP list. There is also an option to block calls by type such as International or those that withhold their number plus from designated numbers on a user-created Black List. Over time the Nuisance Call blocker does reduce the number of unwanted calls you get as it builds up information regarding your preferences.
The BT Home SmartPhone S II is relatively easy to set up, on-screen keyboard apart, and provides a range of functions including web browsing and access to Android apps. It can work standalone or in conjunction with your existing phone set up. Currently this product is listed on the Amazon.co.uk site priced at £157.03.
http://www.amazon.co.uk/gp/product/B00QKRRXF2?ie=UTF8&tag=gadge0a-21&linkCode=as2&camp=1634