HTC Desire 500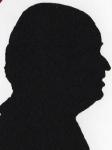 In the past I have often asked to review HTC devices as they looked smart and had little extra bits of quality. My name never seemed to come to the top of the list, with this unit however I was offered it I did not even have to ask.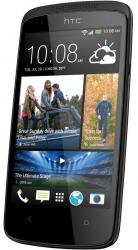 click image to enlarge
The recently launched Moto G has created a new pricing structure with quality and full featured handsets available for around a third the price of the competition. Of course that means others have to follow suit and this offering is about half the price of other full priced offerings. So the main question is does it match or beat the Moto G?
It is 10x6.5x.7cm and weights 123grams. It is white with metallic blue edges and camera on the rear, the HTC lettering on the rear is in the same metallic blue.
The top have 3.5mm earbud jack along with the on/off button. The right side has volume up/down buttons while the base has a micro USB socket for charging.
As sometimes happens with review units they arrive in white boxes and no instructions. So my first problem is how I insert the micro SIM and any micro USB card I might use. Certainly there are no slots in the sides of the unit, next there appear no edges to get a fingernail under so I resort to the HTC website and there I find the answer – which I would never have found by trial and error – you need to press in a certain part of the back – I found it needed two thumbs and then one edge of the face comes away from the back and you are in.
Not only are their slots for a Micro SIM and Micro SD card but for those who worry about such things the battery is user replaceable where a lot of recent units are not.
The screen resolution is 800x480 and the blacks tend to look a touch grey on smaller text rather than sharp black.
The processor is a Quad Core 1.2GHz offering with 1GB of RAM. While it worked efficiently the Chrome browser was slower than the HTC offering and graphics lost some of their sparkle probably because of the reduced resolution.
The HTC interface is a modification of the standard Android and takes a little getting used to. Certainly only having three columns of four icons per page rather than four columns means a lot more swiping. Android 4.1.2 is less than you would expect with the latest offerings supporting Kit-Kat v4.4.
For those who get lost easily not having a standalone compass built in may be a problem although walking a few yards gets the icon on a map moving.
The 8MP camera takes reasonable video and low light shots but in daylight the results varied from excellent to mediocre. The 1.2MP front camera is fine for Skype etc.
Trying to compete with the Moto G and Google was always going to be a problem and although this is a good attempt for me the Moto G is a better buy.
The HTC Desire 500 is available for £213.21 with free delivery and this is SIM free.
http://www.amazon.co.uk/gp/product/B00EZHM90I?ie=UTF8&tag=gadge0a-21&linkCode=as2&camp=1634
.