Vodafone HTC One Offering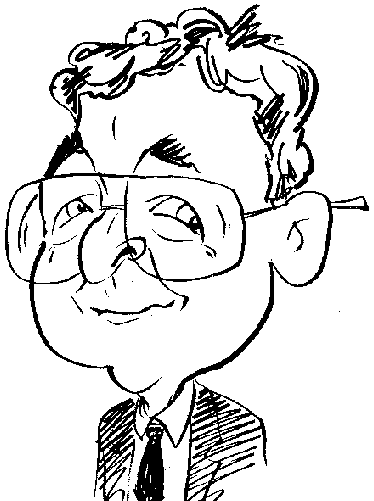 Review controls
To paraphrase a certain cake company's claim, "HTC designs some exceedingly nice looking handsets". A prime example of this from the Taiwanese manufacturer is the HTC One offering. This product is a smartphone device which is the subject of this review.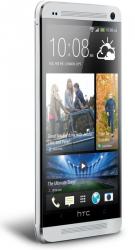 click image to enlarge
With its all-metal silver casing, bevelled polished edges and glass frontage, the HTC One certainly has a touch of style about it. The Smartphone's dimensions of 137 x 68 x 9mm (H x W x D) and a weight of 143g means it can fit comfortable in the hand as it attracts admiring glances from others or while tucked away safely in a pocket or bag without causing any inconvenience.
Leading the way in gathering these admitting glances is the 4.7-inch screen with its 1080p HD (1920 x 1080 pixels resolution) delivering a visual treat to the user or even a casual observer. Making full use of this screen to display its wares is the handset's main camera. HTC has opted, rather than use a megapixel designation, to give users an UltraPixel camera. As I understand, UltraPixels are larger than the common or garden variety of pixels.
The advantage of this is that there should be less noise interference from light and a brighter, sharper image. I was certainly impressed with the results achieved when using this camera and its Zoe software features. Under a variety of lighting conditions I was able to capture still images and video clips including those in 1080p HD mode. My only slight criticism was the rather slow switching between the rear camera and the front mounted 2.1MP camera.
Arranged around the edges of this handset are the various input and control options available to the user. Situated on the bottom of the handset is a microUSB port for charging purposes. A volume rocker sits on the right side of the unit while the top houses the recessed power button and a jack socket for use with the supplied ear-bud style headset with a cut-out switch. Completing this arrangement is a slot on the left side that holds a tray for inserting the Smartphone's microSIM card. You need to invade a small pinhole, alongside the compartment, with a paperclip or similar item in order for this tray to slide out thus allowing you to add the required microSIM card.
This method of inserting the microSIM card is necessary because the HTC One is a totally enclosed unit with a back cover that can not be removed. As a result you can neither replace the 2300mAh battery pack if it should fail nor supplement the internal storage, which in the case of the review model was 32GB (there is a 64GB model) with a microSD card. I miss the ability to make use of a microSD card for quickly switching between various types of content.
The HTC One is powered by a 1.7GHz quad-core Snapdragon processor supported by 2GB of RAM. This handset is fairly spritely when being started from a shutdown. A single one second press on the power button is followed by just nine seconds of boot up time before you arrive at the Android 4.2.2 (Jelly Bean) lock screen. Once passed the lock screen, your initial view will be that provided by HTC BlinkFeed facility.
This HTC feature presents an arrangement of tiles bringing together information from various news sources including social media feeds. You can cherry pick from items such as Reuters, The Financial Times, BANG Showbiz, Vice, Mobo, Clash, CNET, Stuff and your choice of social media sites. The regular Android style Home screen has not been dispensed with and is just a swish away. You can make the Android Home screen your desired choice if you wish as BlinkFeed might not be to everybody's taste despite its customisation ability.
When used for your entertainment needs, HTC continues to offer Beats Audio backed up by HTC BoomSound that has two front mounted speaker units with built-in amplifiers. While I was happy with the overall audio quality, I was rather surprised that I needed to turn up the volume level to maximum in order to get a reasonable listening experience. This happed with music tracks and video soundtracks which were accessed from a flash stick attached as an OTC device to the microUSB port.
Unlike a number of other manufacturers, HTC has been more selective in the various pre-installed apps supplied with this handset. You get the main offerings such as Google+, Gmail, Chrome, Twitter, Calendar, Facebook and, of course, Play Store for adding any app you can not manage without. In the case of the review unit, supplied by Vodafone, there are some additional links to various travel, entertainment, news, weather and sports related offerings.
The HTC One offers users a range of features that include Bluetooth 4.0 with aptX enabled and NFC plus Gyro, Accelerometer, Proximity and Ambient light sensors to go with its attractive appearance. Depending upon your contract, you can have access to the full range of networks (3G/4G) with up to 18 hours of talk time on 3G with a single charge. Listed below are contract offerings from Vodafone for 3G and 4G use available for this attractive looking handset.
3G Vodafone Contracts

| | | | | | |
| --- | --- | --- | --- | --- | --- |
| Monthly fee | Minutes | Text | Internet | Length | Phone cost |
| £29.00 | 600 | Unlimited | 500MB | 24 months | £49.00 |
| £33.00 | Unlimited | Unlimited | 1GB | 24 months | Free |
| £38.00 | Unlimited | Unlimited | 2G B | 24 months | Free |
| £43.00 | Unlimited | Unlimited | 4GB | 24 months | Free |
4G Vodafone Contracts

| | | | | | |
| --- | --- | --- | --- | --- | --- |
| Monthly fee | Minutes | Text | Internet | Length | Phone cost |
| £38.00 | Unlimited | Unlimited | 3GB | 24 months | Free |
| £43.00 | Unlimited | Unlimited | 5GB | 24 months | Free |
| £48.00 | Unlimited | Unlimited | 9G B | 24 months | Free |
http://shop.vodafone.co.uk/shop/mobile-phone/htc-one-silver-paym