Prestigio Multiphone 5430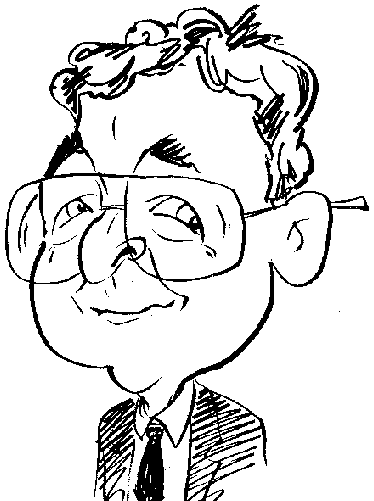 Review controls
Joining, what is already considered a heavily populated consumer marketplace, is the Prestigio Multiphone 5430 product. For those not familiar with the name of Prestigio, I should explain that this is a brand name of ASBIS, a component distributor based in Cyprus. While not one of the leading lights in the UK, the Prestigio brand has a higher profile in several other European countries.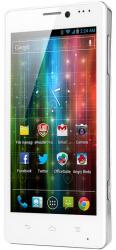 click image to enlarge
The Prestigio Multiphone 5430 is a smartphone built around an Intel Atom Z2520 processor with a speed rating of up to 1.2GHz with Hyper-Threading capability. The handset comes with a 2000mAh Li-ion battery pack, USB cable and power adapter, a fairly rigid leather pouch, earplug style headset, plus Quick Guide and warranty (2 years) documentation. The Quick Guide is of the small multi-language variety with just four pages in English. The four pages in English provide instructions concentrating on how to insert the battery, SIM card and optional Micro SD card to supplement the available 1GB of user storage space. For any of these tasks, a decent size thumbnail is required in order to remove the rather flimsy back cover of the handset.
Weighing 140g and with dimensions of 126 x 64.7 x 10mm (H x W x D), this handset is approximately 15% heavier and larger in every dimension that my usual Motorola RAZR1 handset companion. Dominating the front of the unit is a 4.3-inch IPS QHD capacitive multi-touch screen with a resolution of 960 x 540 pixels powered by a SGX 540 graphics GPU running at 400MHz. The screen is capable of delivering reasonable graphics although regular use does tend to cloud the image with finger smears. This is a result on the screen requiring more pressure to activate features than other current handsets.
The usual touch sensitive Back, Menu and List features are arranged across the bottom of the screen. Unfortunately these controls do not generally benefit from a backlight to highlight them, apart from a rather dim glow which exists for a couple of seconds after they have been brought into play which does not really help when making your original selection. Positioned on the top of the unit are the power button and standard 3.5mm jack socket for attaching the supplied headset. A volume rocker and dedicated camera button are located on the right side of the handset while a micro USB port on the left side of the unit is available for recharging the internal battery or connection to a computer.
This handset features two cameras. The front facing camera is a 0.3MP model while an 8MP camera is positioned on the rear of the handset along with a flash unit. The 8MP camera is capable of capturing up to 10 images a second along with video clips. Switching between the two cameras is a simple task as you just need to click on the appropriate icon. A slider bar is available for adjusting the zoom level achieved with both cameras. Image quality is of a reasonable standard whether it is a still capture or video clip.
Prestigio has opted to go with Android Ice Cream Sandwich rather than the latest version of this operating system. Hopefully an upgrade will be automatically available in the near future. A three second depress of the power button will be required to start the handset boot-up sequence with a further 30 seconds being taken up before you eventually arrive at the lock screen, which does offer you the option to make an emergency call, before you progress to a five-pane Home screen. Running across the bottom of each of these Home panes is a row of icons feature links to Phone, Contacts, Menu, Messages and the Internet.
Already present on the initial Home pane will be icons for Gmail, Play Store, Pro Office Suite and eReader Prestigio. Other can easily be added and organised to suit your way of working. As well as its eReader app, displaying your books in a bookshelf type environment, Prestigio includes an install app that for adding a range of third-party apps that include Skype, Adobe Flash Player, Angry Birds, Facebook and Twitter.
As we demand more and more from our handset devices, so battery life takes on greater significance. I ran a series of tests involving watching movies, playing music and various general purpose tasks to check on battery life. A warning message appeared after 7½ hours advising that the battery level had dropped to 13%. I was able to listen to music for a further hour before the level dropped to 4%. Audio quality was not particularly impressive with a rather tinny sound.
Available in a choice of black or white, the Prestigio Multiphone 5430 is a capable handset with a range of reasonable features. Currently the handset will be available from Maplin at a price of £199. It appearance and lack of a high profile company name is not likely to appeal to the fashion conscious users but more discerning purchaser might consider it as an option although its price point and yesterday's operating system might be a stumbling block.
http://www.prestigio.com/catalogue/MultiPhones/MultiPhone_5430