Bye-Bye RIM, Hello BlackBerry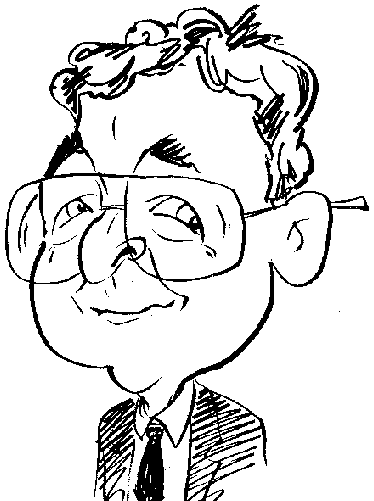 Review controls
A change is as good as a rest or so they say. Maybe that was the reasoning behind the decision taken by RIM to change its company name. In common with a number of other companies who have ventured along the same route, RIM is now known by its flagship product. As a result RIM is BlackBerry. The first product launched under this new nomenclature to reach me is the BlackBerry Z10. My review sample has been supplied by Vodafone.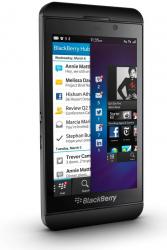 click image to enlarge
The BlackBerry Z10 has not wandered far from the standard slab appearance we have come use to with the numerous smartphones that are currently available. This black unit has dimensions of 130 x 65.6 x 9mm (H x W x D) and weighs 137.5g (including battery). A 4.2-inch screen, with a resolution of 1280 x 768 pixels, is encased by a black plastic bezel that is thicker at the top/bottom than the sides. Mounted on the top of the handset is the power button and this is sandwiched between a 3.5mm headphone socket and a pinhole reset option. A three-way volume control arrangement is on the right side of the handset while HDMI and microUSB connections can be found on the left side.
Both front and rear- mounted camera options are provided with the 2MP front unit supporting the 8MP camera located at the rear. Featuring the BlackBerry logo, the textured back plate will need to be removed using a thumbnail, fortunately there is an inlaid speaker grill on the base of the handset to give your thumbnail an entry point for this task, in order to insert the micro SIM card, optional microSD card up to 32GB capacity, and the supplied 1,800 mAh battery that is rated at 11 hours of talk time and 408 hours on standby.
The BlackBerry Z10 is built around a 1.5GHz dual core processor that has access to 2GB of RAM. Supplied internal storage is set at 16GB of which over 4GB is already commandeered from start-up by the operating system. Fortunately, as previously mentioned, there is support for inserting a microSD of up to 32GB capacity so storage capacity should not be a problem.
The new handset comes with the latest version of the BlackBerry operating system. Perhaps explaining the Z10 designation of the handset, the operating system is BlackBerry 10. It is this operating system which will go a long way to deciding whether this smartphone will be successful or not when it comes up against the numerous other products offering an iOS or Android experience.
A reasonable three second hold down of the power button is required to kick-start the BlackBerry start-up process. You will then need to show a modicum of patience for the next 72 seconds before the handset becomes a useable unit and ready to perform its tasks. For first time users there are set-up procedures to work through with an on-screen wizard leading the way and a tutorial to introduce you to the various gestures (left and up swipes) that are required to navigate through various menus and features. These gestures are important as there are no Back and Home buttons found on other devices. There are, however, touch sensitive buttons for Phone, Search and Camera positioned across the bottom of the screen.
The phone icon takes you to a screen that contains your call history with options to access voice mail plus add numbers, access your contacts and, of course, use an on-screen dial pad to make a call. Selecting the search icon brings up an on-screen keyboard which is adequate to the task. I have seen more responsive and accurate keyboards but then I have also experienced others that were far less friendly.
Access the camera facility can be achieved by a variety of methods. You can hold down the camera icon on the Lock screen, tap the icon at the bottom of the display or use the appropriate icon from the relevant Home pane. Options are available to switch between the front and rear units, change the aspect ratio (16:9 or 4:3), select normal, stabilisation or burst shooting mode with a choice of four scene modes. A built-in flash can be used with the rear camera while there is a slowish auto-focus capability.
There is no dedicated shutter button as such, instead you just tap the screen to capture your subject. Without careful handling this could result in several accidental captures. The volume control can be used to capture photos as a second option. When capturing still images, the camera has a Time Shift mode which grabs images just prior and after the actual capture. You can switch between these images for the best result. Video capture has a spotlight feature which can be turned on to brighten a dark scene.
For other tasks the BlackBerry 10 gives you a five-pane interface. One of these panes is assigned to the BlackBerry Hub which covers communication and messaging aspects and sits at the heart of the BlackBerry approach. A second pane shows up to four large thumbnails of recent opened apps. You simple need to touch the appropriate thumbnail to bring it to the foreground. The remaining panes are used to show icons for the pre-installed apps and those you might add over time.
The usual media facilities are provided. You can play music, watch videos and test your skills with various games. Music, videos, games and other apps can be purchased and downloaded from the BlackBerry World. This facility has nowhere near the amount of content found on other online stores. To give you just one example, I could only find one Angry Birds entry in the list of 40 free games in the BlackBerry World store.
BlackBerry has rebuilt its browser for this version 10 of its operating system. This browser is no slowcoach as you barely have time to blink before a page is displayed ready for your consumption. There is a slight pause when zooming is required but nothing too off-putting. There is a Reader option which is meant to strip out images and ads but this does not work on all sites (Gadgetspeak.com is one that refuses to cooperate). Adding bookmarks is both quick and simple.
While not up to the standard of or feature-rich as Google Maps, BlackBerry Maps is reasonable. The actual maps are provided by Tom-Tom. Live traffic information is available, as is turn-by-turn navigation for those exploring new routes.
Bluetooth, Wi-Fi and NFC are all supported along with Quad-based LTE, Quad-based GSM and Tri-band HSPA+. Pricing information is listed in the following table.
Vodafone Price Plans

| Monthly fee | Minutes | Text | Internet | Duration | Handset |
| --- | --- | --- | --- | --- | --- |
| £47.00 | Unlimited | Unlimited | 2GB | 24 months | Free |
| £37.00 | Unlimited | Unlimited | 1GB | 24 months | £69.00 |
| £33.00 | 600 minutes | Unlimited | 500MB | 24 months | £129.00 |
Without being defeatist, I feel BlackBerry could have a struggle on its hands in order to gain popular acceptance of this handset - mainly due to the strength of the opposition.
http://shop.vodafone.co.uk/shop/mobile-phone/blackberry-z10-black-paym