Binatone Solo Plus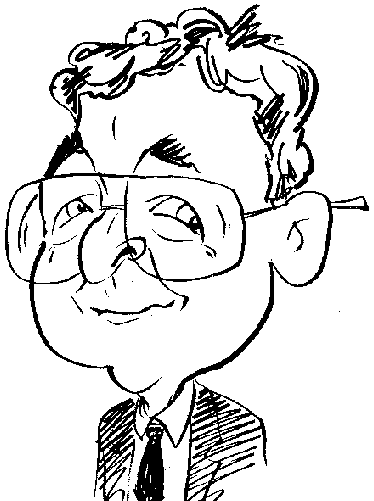 Review controls
Despite the "Solo" connotation of its title, this product is available in single, twin, triple or quad offerings depending upon your telephonic needs.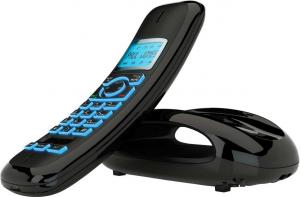 click image to enlarge
Binatone has added to its range of iDECT phones with the release of its Solo product. There is a choice of glossy red, white or black units that combine docking stations and handsets. This review is based on the twin version of the product.
As you would expect there are two handsets, each with a curved shape and a detachable back which gives access to a compartment to hold a pair a pair of AAA rechargeable batteries that are supplied. I found that a fair degree of pressure was required to affix the back cover to each handset. Both handsets will need to be charged for 15 hours before use by leaving them mounted on their charging pods. A full charge should give up to 13 hours of talk time and 230 hours on standby which could be especially useful if you place the handset the wrong way round on the charging pod.
One of the charging pods doubles as the single base station that forms part of the kit. It is easy to recognise which pod is the base station as it has the supplied telephone cable already connected. You will need to attach a power lead, included in the box, to the base station. With the naked eye, it appeared that the connection of the power lead stuck out a little from the cutaway section containing the connection point. However there was no evidence of a wobble when I placed the unit on a flat surface. The other unit, which acts solely as a charging pod, has a permanently attached power lead.
The curved handset's length of 20cm provides plenty of room for the phone's various features and controls. Positioned just below a fairly substantial earpiece is a 1.25-inch x 1.0-inch monochrome LCD providing status and other feedback information plus giving you access to menu features that include a phone book, ring tones, date, time and alarms. The font used to display the text is the simplistic system font that appears on many basic calculators and ruins any stylish effect.
Beneath the display is a navigation/volume up/down control plus menu/OK, mute, talk, end controls. Next is the 3 x 4 alphanumeric telephonic keypad. Two contact strips for recharging purposes help separate three buttons listed as Flash, Redial and Intcom from the main pad. A microphone completes the handset's features. All the various controls are raised well above the main body of the handset and will be highlighted in blue when you first pick up the handset or following a key press. This illumination will automatically turn itself off after 15 seconds of inactivity. I could find no way of adjusting this timed feature.
Mound-shaped, the base station and charging pod need to be positioned on a flat surface within reasonable proximity to a mains power point. The base station also needs to be near a telephone line socket. Both units display a red light on the side to indicate when the handset is correctly mounted and recharging. The base station also has a green light to show when the answer machine facility it turned on. This answer machine can store up to 59 messages within the unit's 30 minutes storage capacity. You have a choice of Answer only or Answer & Record using either the pre-recorded message or one of your own creation.
The handset's phone book can store details of up to 100 contacts. Each entry can store a number with up to 24 digit and a name of up to 12 characters. A further two numbers can be stored in the handset's Direct Access Memory and these will be automatically dialled after a lengthy press on the appropriate key. I have been unable to discover a method to synch the two handsets so that entries in one phone book is available in both units.
While the base station and mounting pod felt rather flimsy and lightweight, the handsets had a more solid feel to them, perhaps not to the degree of an offensive weapon but heavy enough all the same. Despite the use of a glossy coat, in the case of the review model a lacquered black, the handset was less inclined to show the finger smears that some other of the devices I have encountered.
This Solo kit has a stylish appearance with both its shape and glossy sheen but the effect is spoilt by the font used to display feedback. A single unit is priced at £39.99 while I have seen the product under review listed at around £52. The product will be available from retailers such as Amazon, Archos, Asda, Comet, Currys, Dixons, Sainsbury's and Waitrose.
http://www.binatonetelecom.com/products/digitalcordlessphones/carrera-solo-plus.html