A Slider Doro Phone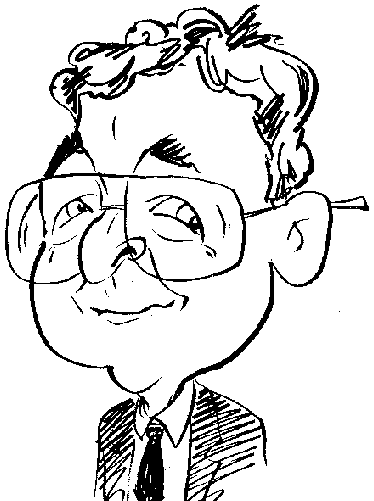 Review controls
Large telephonic buttons and an Emergency message facility means another Doro phone has arrived for review.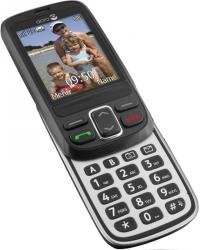 click image to enlarge
Doro's latest addition to its family of handsets is the PhoneEasy 715. This is a slider handset available in either a black or white outer casing. In its closed state the handset has dimensions of 100 x 50 x 17mm (H x W x D) and weighs 103g including the 800 mAh 3.7V rechargeable Li-ion battery pack that should give up to 12 hours talk time or 533 hours on standby.
As is becoming standard with more recent Doro handsets, the PhoneEasy 715 comes with its own charging stand. When you need to charge the handset, you have the choice of placing it on the stand, which is connected to the mains via a combination of a USB lead and a three-pin plug, or by linking the phone directly to a computer or the mains using the previously mentioned USB lead. The charging stand can also act as fixed point for placing the phone when not being used.
Dominating the front of the handset is a 49 x 36mm colour display delivering a resolution of 320 x 240 pixels. While hardly of the same standard as that provided by numerous smartphones, it should be fine for most tasks. There is an option to switch between normal and large text size for those users with impaired vision. Mounted above the display is the unit's earpiece facility.
Positioned at the bottom of the front face is the usual Doro arrangement of navigation and selection keys. The left and right soft keys sit with call and end call/power on & off keys as they sandwich the up and down navigation keys between them. A ridged strip located between these keys and the display allow for an easy sliding of the top forward to reveal a 4 x 3 telephonic key pad with two speed dial buttons and shortcuts for camera and SMS facilities spread across the top of the main pad. There were occasions when I mistook this ridged strip for the left and right soft keys when I was attempting to open this handset by touch alone.
The right side of the handset holds a volume rocker and a button to manually lock and unlock the keypad. On the left side you will find connection sockets for microUSB (for charging) and a headset. Doro continues to buck the trend and supports the 2.5mm jack so your favourite headset might not be compatible. A torch, which you need to turn on and off from the menu option, is on the top of the handset while a lanyard connection and charging strips are on the base.
Along with the compartment holding the battery pack, SIM card and an optional microSD card to increase the internal 9.9MB of storage, the rear of the unit is also where you will find a 2MP camera, loudspeaker outlet and the Doro Emergency button. The camera is for still images only and does not have a flash facility although you can adjust the zoom level and EV/light sensitivity using the navigation keys and volume rocker respectively. Captured images can be sent to others via SMS, added to a phonebook picture feature or used as wallpaper. As usual with Doro handsets, you can set up a sequence whereby holding the Emergency button depressed for three seconds or pressed multiple times within a second will send a message using a user-defined list of five numbers asking for assistance.
When first using this handset, a start-up wizard will lead you through the various options that are available when using this product. You can adjust the time and date plus select from the 20 available ringtones with an adjustable volume level. As mentioned earlier, you can opt for a normal or large font size. There is also a choice of themes but these just seem to give a different background colour as you select from white, black, blue or yellow.
The PhoneEasy 715 features a phonebook with 300 entries plus the ability to add photos of contacts. A call log can hold up to 60 entries. Predictive text is available when composing messages. Other features include FM-radio, calculator, calendar with a reminder, wake-up alarm for heavy sleepers and a couple of uninspiring games. As you would expect Bluetooth, GPRS and GMS (900/1800/1900) are available.
The Doro PhoneEasy 715 is available contract free. It is the type of handset that will appeal mainly to the older members of society with it main focus on ease-of-use keypad and basic functionality. Originally launched with a price point of £129.99, this model is currently being advertised by Amazon.co.uk for £94.99.
http://www.doro.co.uk/Products/Mobile-phones-and-accessories/Doro-PhoneEasy-715/