Sony Xperia S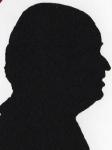 Review controls
The latest do everything phone from Sony - the Xperia S. In a form factor little bigger than just a mobile phone you can surf the Internet, get your emails, make and receive phone calls and use third party Android software to keep in touch.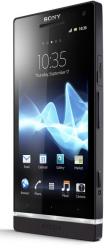 click image to enlarge
Being Sony of course they also have their own 'Apps' so not only do you have the complete range of Android offerings but Sony's own as well as those which may be offered by the Network supplier in this case it is Three.
The Sony Xperia S measures 17x6.5x1cm, in the case of the last figure the width it is a maximum of 1cm and the edges are only .5cm thick. However despite its lack of thickness this is still a very strong feeling unit and it weighs a substantial 145grams.
The viewable screen is 9.5x5.5cm slightly less than the form factor of the phone seems to let you believe it has.
Below the screen are the three touch buttons in a clear Perspex area which can be illuminated for five seconds by a touch on a button on the right side and this is where it takes a while to get used to things as the back, home, choice indicators are below the actual points that you need to touch. Below this a removable strip which can be replaced with another colour. My phone was black with black strip the option colour was pink.
The version of Android is 2.3.7. The total of internal storage space is 25.8GB (called 32GB) you cannot add external storage via micro SD.
The Home screen is the centre of five 'dots' and swish left once for Friends and twice for Weather, right once for Three Music and right twice to get Apps, Games, Films from Threes store. You can of course use the Apps button – from the home screen - to purchase non Three items.
With all the extra Apps provided by Sony and Three the apps screen stretches to three and a half pages before you add any of your own. Interestingly 'Tags' a feature of the phone are placed at the end of the supplied Apps.
Tags are small round buttons which enable certain courses to be taken simply by placing the Xperia S near to one of them, you decide what tasks but sad to say neither of the two supplied will do the hovering or the washing up.
You can have the Xperia S in standby for 420 hours or talk continuously for 8 and half hours. The rear facing camera is 12MP. Certain mobile devices are limited as to the music and movie formats supported it played everything I gave it.
Sony's Bravia engine powers their high quality TV's and the same engine quality is used to give razor sharp viewing for videos on the Xperia S.
As far as web browsing goes I tended to forgo length of page for width – I used it landscape mainly – as most non mobile web pages need substantial expansion to be viewable and once you have a column worked out it is easy to move down.
As with all mobile devices with a screen I worry about scratches and dropping, the latter is less worrying here as the material the phone is made of is very solid and would probably survive the odd knock. Certain companies provide screen protectors I tend to use a bag or some such unfashionable thing to protect it in my pocket.
The Xperia S is available on contract for between £22 and £31 per month dependant on up front contribution and the amount of data you can use, remember Three have their 'All you can eat' data plan.
http://store.three.co.uk/view/product/ql_catalog/threecatdevice/2415
Information from the Sony mobile web-site on the following link: